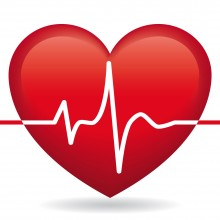 Dr. Allen's Device for Heart Treatment aims to improve the heart muscle's condition by enhancing blood circulation in the heart at the capillary level.
London, Great Britain (PRWEB) July 18, 2013
Dr. Allen Device helps to strengthen the heart muscle by improving blood circulation through coronary arteries providing a sustainable management of ischemic heart disease. In contrast, a common use of various medications and supplements as some sort of protection from myocardial infarction (MI) and re-infarction may actually damage the general health of the sufferers and worsen their heart condition, Fine Treatment reveals.
According to the article, 'NSAID Use Raises Heart Risk in Arthritis' published on June 15, 2013 in the MedPage Today, a recent Danish study has found that the use of diclofenac is associated with an increased risk of death or recurrent myocardial infarction in patients with previous MI within just one week of treatment, while ibuprofen is linked to an increased risk after one week. "We have known for some time that long-term prescribing of NSAIDs is unsafe, but short-term use has been considered safe at least from a cardiovascular point of view," says Carl Orr, MBBCh, from the Royal College of Surgeons in Ireland.
For years, fish oil food supplements have been a hope for patients with coronary heart disease wishing to support their heart muscle. It turns out, however, that these supplements can harm the general health as Harvard's report 'Fish oil: friend or foe?' of July 12, 2013 contradicts a common belief that eating the right kind of food and taking supplements promotes healthy life. For instance, it shows that eating a lot of oily fish or taking potent fish oil supplements leads to a 43% increased risk of prostate cancer overall, and to a 71% increased risk of aggressive prostate cancer.
Thermobalancing therapy receives global attention for its power to treat chronic health conditions, including ischemic heart disease. For instance, the article in Panorama.am of June 24, 2013, 'Treatment of chronic diseases through Dr. Allen's Device: An interview Professor Ivan G. Aghajanyan' states: "If Dr. Allen's device is placed to the body in projection of the impaired organ, for instance in projection of the heart, kidneys, prostate or spine, then this warmth begins to envelop this organ. And the patient starts to feel the reduction in pain and improvement in his or her well-being."
Please watch a video on Oxford Innovation, UK interviewing a user of Dr. Allen's Device describing the success of the treatment of cardiovascular disease: http://www.youtube.com/watch?v=Zr2euPQYztQ.
"Thermobalancing therapy provides a stand-alone ischemic heart disease treatment," comments Dr. Simon Allen. "Dr. Allen's Device for Heart Treatment aims to improve the heart muscle's condition by enhancing blood circulation in the heart at the capillary level."
For details, please visit Fine Treatment at http://finetreatment.com/coronary-heart-disease-treatment-angina-relief/.
About Dr. Simon Allen and Fine Treatment:
Dr. Simon Allen, MD, PhD, is a highly experienced medical professional. His specialty is in the internal medicine and cardio-vascular field. He has treated a wide range of chronic diseases, including patients after a heart attack, with kidneys problems, including kidney stones disease, prostate and spine conditions, as well as metabolic disorders. Fine Treatment exclusively offers Dr. Allen's devices for BPH treatment and chronic prostatitis, coronary heart disease, dissolving kidney stones, as well as back pain and sciatica relief.