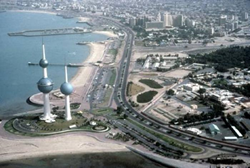 international investment in Islamic bonds is expected to reach unforeseen, maybe unbelievable levels
London, UK (PRWEB UK) 7 January 2014
According to an article in the Guardian from October last year, whilst addressing the World Islamic Economic Forum, PM David Cameron publicly proposed that when it comes to the empowering and development of the Islamic finance sector, London should stand alongside the likes of Kuala Lumpur, Dubai and other Islamic heavyweights.
Despite the impending political challenges awaiting Cameron and fellow world leaders, the UK could soon spearhead international investment by leading the first non-Muslim government in promoting Islamic sukuk, the Sharia-adherent bonds that preserve the moral and religious decree of Islam.
The same article also reports that the Islamic finance sector has seen exciting economic development ever since Malaysia issued the first sukuk at the turn of the millennium and Cameron's initially humble gesture of investing £200m in a sector currently worth £8tn, has somewhat predictably attracted widespread inter-party support.
The UK's claim in sukuk and overall Islamic market growth is widely expected to precede similar moves by global powerhouse such as Asia, the US and an array of European countries including France and Germany, who also realise the escalating marketplace value of sukuk.
As stated in the Guardian's article and an array of reports from the world's press, the London Stock Exchange now lists fifty sukuks and private investors are now monitoring the situation whilst coming to terms with their inherent illegality of interest. Bond holders who would usually receive interest from a loan, must only accept a share of final profits from business ventures.
Director of Operations David Retikin of Pryce Warner International Group commented:
"Because of the sheer scale of growth expected within the Islamic Financer Sector, international investment in Islamic bonds is expected to reach unforeseen, maybe unbelievable levels. But problems surrounding strict sukuk practices, including the UK's lack of prior sukuk experience, must be quickly addressed in order to aid the smooth integration of Sharia-friendly structures into the global investment marketplace and many of the financial products from which investors have already realised high returns."
Islamic bankers and financial experts recently attending the fifth Shura Fiqh Conference have promoted proper, Sharia-compliant practices, in order to uphold the Islamic jurisprudence and to protect investors from any unscrupulous or illegal activities as more marketplace prospects open.
It's impossible to accurately predict the impact that sukuk investments will have on wealth accumulation. Some fear the potentially negative effects, whilst others anticipate positivity for global assets and popular products like private, multi-currency pensions and savings plans.
Given the early-stage development of sukuk investment, investors hoping to make the most of this seldom-seen yet unmistakeable opportunity must do so cautiously and first-time investors as well as those with experience should employ the professional services of an independent financial advisor.