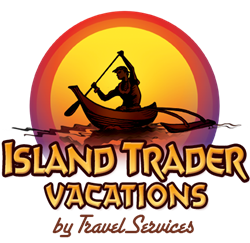 Michigan (PRWEB) January 10, 2014
The business world is changing in many ways and one of the most positive changes is the ability for consumers to communicate with businesses through a vast array of social media outlets. Millions of businesses stay in communication and offer and take advice from consumers via social media from their phones, tablets and computers everyday with this innovation. Companies once inaccessible are now made accessible and from the comforts of home.
A vacation club provider with an over 200,000 member base (2013 figures), Island Trader Vacations understands that it can sometimes be difficult to communicate with everyone. To increase communication, Island Trader Vacations invites members to join them on Facebook, Twitter, Pinterest and Google+. Island Trader Vacations is a world class organization and is committed to customer service and satisfaction. By becoming active on social media, Island Trader Vacations hopes to be able to address and resolve complaints, discuss travel and assist members in making the most of their vacation experiences now and in years to come.
Since 1985, Island Trader Vacations and its related subsidiaries have offered valuable members only benefits. From Europe to the Caribbean to the U.S. and beyond, members enjoy a variety of options for travel including discounts to over 200,000 hotels and motels, access to special deals and hot weeks, packages and tours as well as cruises, excursions and other exclusive benefits. Island Trader Vacations is dedicated to providing valued members with the best travel there is to offer, in the most cost effective manner.
As previously mentioned by company officials, "service, access and value" are the cornerstone's of the Island Trader Vacations name. Dedicated to member satisfaction, Island Trader Vacations invites members to join them on social media.