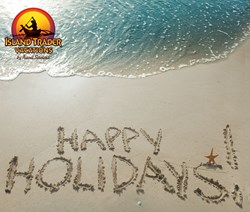 Michigan (PRWEB) November 22, 2013
Of the over 1 billion global tourists in 2012, many avoided holiday travel to save money. With an expected 44 million holiday tourists this year, many are searching for ways to save despite traveling during the holidays. While millions of travelers believe that the only way to save on holiday travel is to book well in advance, for those who have not yet booked, it is not too late. Experts offer many ways that travelers can still get the best prices on holiday. Island Trader Vacations is a travel expert offering travelers a list of the best ways to save on holiday travel despite last minute booking.
Be flexible with dates and times
Island Trader Vacations reminds travelers to be realistic when booking. Consider alternate dates to save hundreds on travel. Understand that the day before a holiday as well as weekends are usually the highest priced tickets. Alter travel plans accordingly. Travel early weekdays such as Monday and Tuesday or even on the holiday itself. Ticket prices are also generally lower early in the morning or later at night.
Consider off-peak destinations
Traveling to peak destinations costs more money. Hotel rates are usually upwards of 50% higher in most areas not to mention the cost of flights. Island Trader Vacations encourages travelers to consider off-peak destinations which cost far less. The cost of traveling to Europe, for example, is greatly reduced during this time of the year. Flights are hugely discounted and most destinations have far smaller crowds and less demand for accommodations, further lowering the cost of travel.
Stop hesitating and book now
While many travelers have already solidified travel plans, last minute planners may still be waiting, thinking that lower prices may still occur. Island Trader Vacations advises travelers that it is usually easier to find better rates on hotels earlier. Evidence illustrates that the closer traveler's book to the day they leave, the higher the price. This is not to say that these deals do not exist, but they will take some searching. Carpe diem; the rates are on the rise and now is the time to book to save money during the holidays.
A members only travel club, Island Trader Vacations offers members only benefits on travel throughout the year.