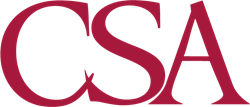 ISO 20000 certification will serve as a distinguishing factor for us in the federal and commercial marketplace.
MECHANICSBURG, Pa. (PRWEB) April 08, 2014
Client Solution Architects (CSA) joins an exclusive group of worldwide organizations certified in the first international standard for IT Service Management that is fully compatible and supportive of the ITIL (IT Infrastructure Library) framework. Formally referred to as ISO/IEC 20000-1:2011, ISO 20000 promotes the adoption of an integrated process approach to assess service levels, measure performance and implement continuous improvement to effectively deliver managed services.
This new Service Management System (SMS) standard is emerging as one of the global driving forces behind structural, cost effective IT Service Management. This standard specifies requirements for an organization to plan, establish, implement, operate, monitor, review, maintain and improve an organizations delivery of IT services.
"Attaining ISO 20000 certification places CSA in a select contingent of organizations worldwide delivering best practices for IT service management," said Jason Cox, CSA's IT Manager. "ISO 20000 certification will serve as a distinguishing factor for us in the federal and commercial marketplace, highlighting CSA's commitment to our clients by demonstrating our vigilance in ensuring the IT services we provide are of the highest caliber, and are measured against the only existing internationally recognized standard."
CSA is one of 65 organizations in the U.S. (according to APMG International as of April 2014) to be granted the ISO/IEC 20000-1:2011 Certification. CSA's service management system was audited and certified through BSI Group (British Standards Institution), a registered certification body primarily responsible for the development of ISO/IEC 20000 standards. CSA is certified under two seals: ANSI-ASQ National Accreditation Board (ANAB) and APMG International.
About CSA:
CSA is a professional services firm providing strategic guidance and operational solutions to government and commercial clients. CSA helps clients achieve their goals by enhancing organizational performance and maximizing return on investments. CSA helps clients plan and execute processes associated with Project and Portfolio Management, Acquisition and Program Management, Contracts Management, Business and Financial Management, Logistics and Supply Chain Optimization and Business Improvement and Analytic Services. CSA delivers services by combining deep process expertise with strong program management disciplines, analytics and a focus on performance results.