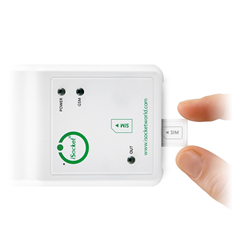 There will be up to 17 billion Internet-connected devices by 2020. The new iSocket IoT Multiplug is planned to be not just a part of them, but to be an IoT mobile gateway for such devices.
(PRWEB) June 03, 2015
The company introduced the first iSocket plug in 2011 - a simple GSM socket. Later in 2012 the company announced 4 different product families for smart remote monitoring combined under the project "The World of iSocket" and was mainly focussed on business customers and selling product via distributors. In 2013 with the motto "iSocket in every home" the iSocket e-Store World was launched. Thus the company gave the public to understand that they plan to cater for the consumer market. Today iSocket Systems officially announce a re-orientation to the consumer market.
PR contact Doug Lumley says: "In a tough competitive environment when more manufacturers from cheap countries sacrifice quality to reduce cost we were forced to make some changes. Quality for us is essential and we believe products should be aesthetically pleasing. We decided that we must supply directly to the homes of our customers, in order to maintain a competitive price level."
To support this re-orientation iSocket Systems started designing the iSocket plug for the next generation. According to The Linley Group there will be up to 17 billion Internet of Things devices by 2020. The new iSocket IoT Multiplug is planned to be not just a part of them, but to be an IoT mobile gateway for such devices. The company already has products for smart home monitoring working over the mobile network in its portfolio. These iSockets are managed by simple SMS commands and even though this traditional approach is still popular, it does not allow the storage of data for further analysis. iSocket Systems also have products that are able to accept information from iSocket sensors and inform users about temperature, power outage, gas leakage, smoke, water leaks and other conditions in their homes, but again this information is not yet stored for analysis.
The intention is that the new iSocket IoT Multiplug will be designed to collect information, not only from iSocket sensors, but also directly from other IoT devices around the world, and store this information to cloud. The smart home user will then be able to see historical information on occurrences in their homes, to see the relationship between factors such as temperature of the time of day or electricity consumption depending on the temperature in the house. Information that will be collected from smart homes all over the world over time will potentially be useful for analysis using Big Data methods. For example, thanks to temperature, humidity, pressure and other information collected from sensors connected to iSockets around the world it will be possible to collect information about the weather and analyse the demand of air condition or heating systems in different regions.
The major benefit of iSocket plugs is that they operate over the mobile network – as will the new plug. This approach allows iSocket to be a reserve IoT gateway for devices that only have a local wi-fi connection or collect information from sites where no Internet connection is available.
Based on performance to date, iSocket Systems estimate to be able to offer their first version of the new product to customers in the second quarter of 2016 and will then continue developing the project. The company is actively seeking investors to help in the expansion plans.
In line with the above and following the Google #MobileMadness campaign iSocket Systems have launched updated their fully #mobilefriendly website http://www.isocket.eu for consumers.