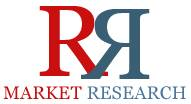 Dallas, Texas (PRWEB) June 12, 2014
The isocyanate market has a significant number of small as well as few big manufacturers. The companies in isocyanate market are segmented according to type of isocyanate produced by them. Some of the manufacturers focus on producing aromatic isocyanate (TDI & MDI), while others focus on producing aliphatic isocyanate (HDI, IPDI). In the isocyanate market, the companies are focusing on geographic expansion to increase their presence around the globe. Major isocyanate producers are expanding their operations in emerging Asia-pacific countries, which are driving the isocyanate demand on account of the rise in their economic condition.
This report analyzes various marketing trends and establishes the most effective growth strategy in the market. It identifies market dynamics such as the drivers, restraints, opportunities, burning issues, and winning imperatives. Major companies such as Ashai Kasei (Japan), BASF SE (Germany), Bayer MaterialScience (Germany), Chemtura Corporation (U.S.), Dow Chemical Company ( U.S.), Evonik Industries (Germany), Hebei Cangzhou Dahua Group Co. Ltd (China), Huntsman Corporation (U.S.), Kumho Mitsui Chemicals Inc ( South Korea), Mitsui Chemicals Inc ( Japan), Vencorex (France), and Yantai Wanhua Polyurethanes Co. Ltd. (China) have also been profiled in this report.
Order a purchase copy of this report at http://www.rnrmarketresearch.com/contacts/purchase?rname=185409.
Isocyanates are used to make various products, ranging from flexible or rigid lightweight foams to tough, stiff, and strong elastomers. This enables their use in variety of consumer and industrial applications. Some of the examples are thermal insulation of buildings, refrigerators, household furniture, automotive seating, packaging, cushioning, shoe soles. The major application of isocyanate is rigid foam, which accounts for a majority of their usage, followed by flexible foam, paints & coatings, adhesives & sealants, elastomers & binders, and other applications.
Of the three main isocyanate, methylene diphenyl diisocyanate (MDI) has been the most successful, as demonstrated by BASF (Germany). This success story is now spurred on by increased investment in the sector. TDI and aliphatic isocyanate are the sectors that have received the most funding, as the companies are investing to increase their isocyanate capacities by establishing new plants and expanding the capacities of the existing ones. BASF (Germany) and Bayer MaterialScience (Germany) appear to be breaking out as emerging winners. The share of aliphatic isocyanate and other isocyanate such as NDI is also increasing, driven by increased usage of paints & coatings, and adhesives & sealants.
The isocyanate market has a specific set of raw materials, which are based on crude oil derivatives. Every isocyanate manufacturer uses different type of raw materials and ingredients to manufacture different types of isocyanate. The industry also lacks the need for bulk suppliers. The raw materials that are used in bulk are aniline, propylene, toluene, and benzene. These materials are not difficult to source, but their supply depends on crude oil production and price. The crude oil prices are very volatile and depend on various geo-political factors, so any rise in the price of crude oil will increase the price of raw materials for isocyanate. Price increases in raw materials force the manufacturers to increase the price of isocyanate-based products, which creates a threat of reduction in the demand.
Complete report available at http://www.rnrmarketresearch.com/isocyanate-market-by-type-mdi-tdi-aliphatic-others-application-rigid-foam-flexible-foam-paints-coatings-adhesive-sealants-and-elastomers-binders-global-trends-forecast-to-2019-market-report.html.
Table of Contents
1 Introduction
2 Executive Summary
3 Premium Insights
4 Market Overview
5 Isocyanates Market, By Type
6 Isocyanates Market, By Application
7 Isocyanates Market, By Geography
8 Competitive Landscapes
9 Company Profiles (Overview, Financial*, Products & Services, Strategy, and Developments)
9.1 Asahi Kasei Chemicals Corp.
9.2 BASF SE
9.3 Bayer Materialscience Ag
9.4 Chemtura Corporation
9.5 Dow Chemical Company
9.6 Evonik Industries
9.7 Hebei Cangzhou Dahua Group Co. Ltd.
9.8 Huntsman International Llc
9.9 Kumho Mitsui Chemicals Inc.
9.10 Mitsui Chemicals Inc.
9.11 Vencorex
9.12 Yantai Wanhua Polyurethanes Co. Ltd.
Explore more reports on Organic Chemicals industry at http://www.rnrmarketresearch.com/reports/materials-chemicals/chemicals/organic-chemicals.
About Us:
RnRMarketResearch.com is an online database of market research reports offer in-depth analysis of over 5000 market segments. The library has syndicated reports by leading market research publishers across the globe and also offer customized market research reports for multiple industries.