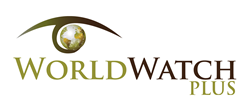 WorldWatch Plus is unmatched in the completeness of its global sanctions data for employment screening, AML and KYC programs.
Kennesaw, GA (PRWEB) February 21, 2017
International Screening Solutions has expanded its market-leading global sanctions and watch list product, WorldWatch Plus® (http://www.WorldWatchPlus.com). Since June, the firm added more than 600 global sources to the Watch Lists and Sanctions (WLS) product within WorldWatch Plus, which also contains products for politically exposed person (PEP) and negative media.
"This expansion is an ongoing part of our regular release program, as we prioritize and implement new data sources to meet customer and market needs," said CTO Eric Beach. "Every gap analysis we have conducted against other products has confirmed that WorldWatch Plus is unmatched in the completeness of its global sanctions and watch data, a critical component of AML and KYC programs."
WorldWatch Plus collects global sanctions and watch list data from governments in more than 200 countries. The dataset is refreshed daily from 1,600 global sanction sources and 1,100 PEP sources, with an adverse media archive of 5.4 million articles. These data sets are integral to KYC and AML screening and monitoring programs. The SaaS offering has its own user portal and an API for all platforms.
Founded in 2007, International Screening Solutions (http://www.intlscreening.com) serves pre-employment and due diligence organizations in the United States and abroad. WorldWatch Plus® was launched in 2015 to gather global sanctions, watch list, PEP and media data from thousands of sources for anti-money laundering (AML) and "know your customer" (KYC) programs. WorldWatch Plus has conducted millions of global screens on individuals and business entities; with millions more being monitored on daily, weekly, monthly and quarterly intervals.