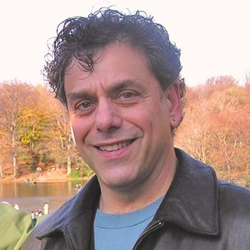 I am truly honored to receive this award and hope to set a good example to the rest of my peers in the industry.
Los Angeles, CA (PRWEB) September 20, 2016
Los Angeles, CA – September 20, 2016 – The Los Angeles Chapter of the Information Systems Security Information (ISSA-LA) is pleased to recognize Richard Greenberg, an ISSA Fellow and the chapter's president, for his recent induction in ISSA International's Honor Roll. Greenberg will formally receive the award during the ISSA International conference scheduled to take place November 2-3, 2016 at the Hyatt Regency in Dallas.
The ISSA International Honor Roll is a lifetime achievement award recognizing an individual's sustained contributions to the information security community, the advancement of the association, and enhancement of the professionalism of the membership. Greenberg's actions as the Los Angeles Chapter president, and LA Chapter president of OWASP, exemplify this recognition in every way imaginable.
"To make the ISSA Honor Roll is one of the most prestigious awards to be granted to a very small amount of deserving members each year; those who have truly served above and beyond to give back to the information security community through their service and leadership in ISSA," said Andrea Hoy, President, ISSA International. "In the case of Richard Greenberg, I have personally seen his selfless dedication to working with – while always giving credit to – fellow members; growing attendance, gaining sponsorship, promoting collaboration, and creating the program for the annual ISSA LA Security Summit (reaching ~800 attendees this year)."
In order to be inducted in the honor roll, Greenberg must have met the following minimum requirements:

A tenure of 10 years or more as an information security practitioner
A minimum of 7 years of ISSA membership
Served in a leadership role within the association
Be recognized within the security community as a contributor and a leader
"Always striving to ensure positive alliances/partnerships with local HTCIA, ISACA, OWASP, law enforcement, and Cloud Security Alliance organizations as well as volunteering at the international level on critical infrastructure all speaks volumes to the exemplary contributions Richard has made and continues to make for ISSA," added Hoy.
A maximum of 7 honorees are inducted annually, and this year only one additional member was inducted alongside Richard Greenberg: Joel Weise, ISSA Fellow and Editorial Chair for the ISSA Journal.
"As a great believer in collaboration, I have always strived to bring the InfoSec community in SoCal together," said Greenberg. "As the president of ISSA-LA, I take great pride in our association, including the great speakers we bring to our meetings, the educational events, the joint meetings we have with other Security organizations, and our awesome yearly Security Summit. By supporting a strong community with excellent networking opportunities, we provide a fertile environment where colleagues can share critical ideas and solutions to issues many are experiencing, as well as build the bonds of lasting friendship. We have a strong Board of Directors in Los Angeles – who deserve a big shout out from me – without whose help I would not have been recognized. I am truly honored to receive this award and hope to set a good example to the rest of my peers in the industry."
 
Participation has always been a key to success for the ISSA's Los Angeles chapter. To give recognition to what this award stands for, in addition to the national recognition Greenberg will receive by ISSA International, the ISSA-LA board of directors would like to invite the InfoSec community to attend one or more of the upcoming ISSA-LA meetings to collectively congratulate him on his achievement. The meetings for the remainder of 2016 are scheduled as follows:
October Lunch Meeting
October 19 @ 11:30 am - 1:45 pm
Taix French Country Cuisine, 1911 West Sunset Boulevard, Los Angeles, CA 90026
November Lunch Meeting
November 16 @ 11:30 am - 1:45 pm
Taix French Country Cuisine, 1911 West Sunset Boulevard, Los Angeles, CA 90026
December Holiday Dinner Party (Joint Meeting With OWASP LA)
December 21 @ 6:15 pm - 9:00 pm
Microsoft Technology Center, 13031 W Jefferson Blvd Suite 200, Playa Vista, CA 90094
About Information Systems Security Association (ISSA):
The Information Systems Security Association is a not-for-profit, international organization of information security professionals and practitioners. It provides educational forums, publications and peer interaction opportunities that enhance the knowledge, skill and professional growth of its members. The primary goal of ISSA is to promote management practices that will ensure availability, integrity and confidentiality of information resources. For more information about the Los Angeles chapter of ISSA, please visit: http://www.issa-la.org. Join the movement today!
For more information about the ISSA International conference, watch the video at:
https://www.youtube.com/watch?v=kOufCWXn6rU