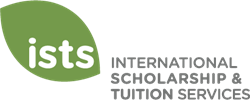 Nashville, TN (PRWEB) February 17, 2017
For the first time, International Scholarship and Tuition Services, Inc. (ISTS) brings its educational assistance management solution to the exhibit floor for the 2017 HIMSS Conference & Exhibition at the Orange County Convention Center in Orlando, Fla.
From Feb. 19–23, 2017, more than 40,000 healthcare industry professionals are expected at the conference, where they will gain expert insights during the exchange of innovative ideas and best practices in improving health through IT.
HIMSS17 represents a prime opportunity for ISTS to expand its support for the healthcare industry by engaging with healthcare IT professionals concerning their employee development needs. As an exhibitor, ISTS will introduce conference attendees to its full-service portfolio for managing educational assistance initiatives (such as scholarships and tuition reimbursement programs) and provide live demonstrations of Applicant Information Manager (AIM), its industry-leading, proprietary online application platform.
HIMSS17 Exhibit Floor Hours
Monday, Feb. 20 10 a.m. – 6 p.m.
Tuesday, Feb. 21 9:30 a.m. – 6 p.m.
Wednesday, Feb. 22 9:30 a.m. – 6 p.m.
"We know the HIMSS Annual Conference is where the brightest minds in health and IT meet, and our exhibit floor offers the latest technologies and education sessions to help generate new ideas during the conference. In addition, the exhibition floor is open three days, at least eight hours each day, during HIMSS17, so that exhibitors have more time to meet with attendees. We are always honored to welcome all of our exhibitors to the conference, and appreciate their contributions to our collaborative efforts to transform health and healthcare with IT," said Karen Malone, vice president, meeting services, HIMSS North America.

Learn more about HIMSS17. Use #HIMSS17 when tweeting about the conference.
###
About International Scholarship and Tuition Services, Inc. (ISTS)
Founded in 1985, International Scholarship and Tuition Services, Inc. provides comprehensive scholarship, grant, tuition assistance and tuition reimbursement program management. ISTS is a 100% women-owned company, focused on offering cutting-edge technology and sustainable solutions to corporations, foundations, associations, unions and other educational assistance-granting organizations worldwide. For more information about ISTS, visit http://www.applyISTS.com.