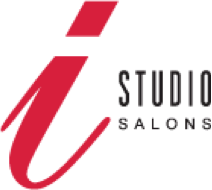 Orlando (PRWEB) September 23, 2015
iStudio Salons, a growing chain of upscale salon communities, and Greetly, an iPad application that serves as a virtual receptionist, have teamed up to create a revolutionary new application that will improve salons across the country. The tech-forward interface advances the overall customer experience and adds to the growing list of benefits iStudio Salons offers to its salon professionals.
"iStudio Salons continues to think outside the box on ways to improve our salons for not only our salon professionals, but for their customers as well," said iStudio Salons President and CEO James Schregardus. "The ability to greet and notify salon professionals when their client has arrived is a core component of every salon environment. Now, with the integration of Greetly, iStudio Salons has streamlined that service, making it more convenient for both our salon professionals and our customers."
Founded in 2010 by Schregardus and business partner Mark Abbett, iStudio Salons is a revolutionary concept in salon ownership. Each location is divided into 18-30 studios, known as "mini-salons," designed expressly for leasing by independent hair stylists, nail technicians, estheticians and massage therapists. Free from the burden of booth rent, these beauty professionals are able to set their own hours, sell their choice of retail products, and keep 100 percent of the money they earn. The iStudio Salons and Greetly partnership now adds a virtual receptionist to the list of perks.
"The opportunity to partner with iStudio Salons and create this specialty application for the salon industry came at a perfect time for our team," said Greetly CEO and Co-Founder Dave Milliken. "As we look for others that might be interested in the Greetly platform, we are excited to team up with industry experts, like iStudio Salons, and tailor our product so it best serves their clients and customers."
Founded by Dave Milliken and Aaron Speech in 2015, Greetly is a digital greeter built for service-based retailers. Visitors simply choose the purpose of their visit, the person they are there to see, and enter their name. Greetly instantly notifies the host by phone call, text message or email, and logs the visitor's information. Greetly can also capture a visitors' picture and non-disclosure agreement, all based on the needs of the business.
iStudio Salons and Greetly began working together five months ago on the new platform. iStudio Salons currently has eight locations in Orlando and Ft. Lauderdale, FL and one location in Valparaiso, IN and recently launched the opportunity to franchise. The new platform will be installed in all existing and future iStudio Salons locations.
ABOUT iSTUDIO SALONS
Founded in 2009, iStudio Salons is a salon suite rental franchise that ensures creative freedom, scheduling flexibility and financial security to salon professionals. Catering to hair stylists, waxing and nail technicians, massage therapists and more, the brand creates state-of-the-art workspaces using premium materials and provides salon amenities. Freeing beauty professionals from the shackles of salon management structures, iStudio Salons ensures that tenants are furthering their dreams—not catering to someone else's. With a model nearly impossible to replicate and a comprehensive franchising process, iStudio Salons has become a leader in suite rental franchising. For more information or to learn more about franchise opportunities please visit http://istudiosalonsfranchise.com/.
ABOUT GREETLY
Founded by Dave Milliken of Denver, CO and Aaron Speech of San Diego, Greetly helps retail service businesses operate more efficiently. Greetly's digital receptionist connects customers with their service provider quickly, efficiently and cost effectively. Customers love the Greetly experience and Greetly helps retailers learn more about their customer base so they can serve them better. Learn more at https://mygreetly.com.
Contact:
Lauren Schregardus, BAR Communications, 317-416-7246, Lauren(at)barcommunications(dot)com
###