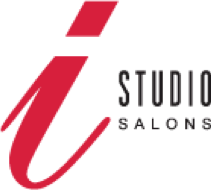 Orlando (PRWEB) October 08, 2015
iStudio Salons, a growing start-up franchise of upscale salon communities, is paving a new path for driven individuals who are ready to pursue their entrepreneurial dreams. The rapidly growing brand's unique new model removes traditional roadblocks to ownership while offering a value focused opportunity centered on personal attention.
Under the new model, iStudio Salons' franchise fee is just $19,500, nearly 20 percent below the health and beauty industry average. In addition, iStudio Salons offers franchisees a unique guarantee once their doors are open for business. During any given week, if a franchisee's iStudio Salon falls below a 50 percent occupancy rate by salon professionals, the company will eliminate all royalty fees associated with that week of operation. The offer for removal of royalty fees will extend through a franchisee's first two years of operation.
"All of our current salons are well over that occupancy threshold, with most at or near full capacity," said iStudio Salons Co-Founder James Schregardus. "But, this unique offer provides our franchisees with peace of mind. And, it comes with the backing of our proven marketing model designed to attract and retain creative salon professionals who are invested in success."
Schregardus created a revolutionary concept in salon ownership when he co-founded iStudio Salons in 2009 with his cousin-turned-business partner Mark Abbett. Each iStudio Salons location is divided into 18-30 studios, known as mini-salons. The spaces are highly customizable and are designed specifically for leasing by independent hair stylists, nail technicians, estheticians and massage therapists. iStudio Salons' model fosters two independent levels of entrepreneurship. Franchisees create a new option for consumers by opening a new business in their community. They also provide talented salon professionals with the space to launch their own entrepreneurial dreams. Through this process, each iStudio Salons franchisee effectively creates up to 35 new individual small businesses in their community with each location they open.
The innovative brand is also dedicated to helping its franchisees thrive, by providing expert assistance in site location and development and through the implementation of a proven marketing system to attract both customers and salon professionals. The brand currently has nine successful U.S. locations and plans to double in size over the next 24 months as the $20 billion hair-care industry continues to boom. Requiring a startup cost as low as $531,250, iStudios Salons franchises are positioned for savvy entrepreneurs seeking an investment opportunity with rapid growth potential.
"iStudio Salons has perfected the concept of maximizing profit beyond small-scale rental income in what would otherwise be dead space. We are searching for new, driven partners to join our team, and our model offers a prime opportunity for a wide variety of investors, from existing landlords looking to maximize rent on their space to investment-minded contractors and entrepreneurs," Abbett said.
According to industry studies, the average startup cost of a standalone individual beauty salon is more than $100,000, with nearly 35 percent of annual revenue going toward fixtures, equipment and inventory. The spaces provided by iStudio eliminate those costs for individual salon professionals, as well as the burden of booth rent. With an average monthly rental income of $29,948, iStudio Salons franchisees hold the keys to a lucrative business opportunity, poised for quick expansion. The brand also allows salon professionals to set their own hours and sell their choice of retail products while keeping 100 percent of their profit.
"iStudio Salons provides unparalleled support to both salon professionals and franchisees, and that continues with our promise to waive royalty fees in order to help keep our salon locations filled to capacity," Schregardus said. "The beauty industry is projected to see another year of record-setting growth in 2016, and we are perfectly positioned to help drive it there faster than ever before."
ABOUT iSTUDIO SALONS
Founded in 2009, iStudio Salons is a salon suite rental franchise that ensures creative freedom, scheduling flexibility and financial security to salon professionals. Catering to hair stylists, waxing and nail technicians, massage therapists and more, the brand creates state-of-the-art workspaces using premium materials and provides salon amenities. Freeing beauty professionals from the shackles of salon management structures, iStudio Salons ensures that tenants are furthering their dreams—not catering to someone else's. With a model nearly impossible to replicate and a comprehensive franchising process, iStudio Salons has become a leader in suite rental franchising. For more information or to learn more about franchise opportunities please visit http://istudiosalonsfranchise.com/.