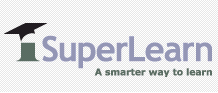 iSuperLearn has long recognized the important role nurses play in health care.
Hollywood, FL (PRWEB) May 09, 2014
iSuperLearn (http://www.iSuperLearn.com), the leading online review system for medical professionals, is stressing the importance of National Nurses Week, which stretches May 6–12.
"iSuperLearn has long recognized the important role nurses play in health care," says Dr. Jerald La Rose, founder of iSuperLearn. "Their contributions to the medical profession are countless and it is only right to have time dedicated to them so people can become more aware of all that nurses do."
National Nurses Week was first observed in 1954, but didn't become an annual staple until 20 years later, in 1974. Since then, it has become an international trend to dedicate time to recognizing nurses. The end date of May 12 coincides with the birth date of Florence Nightingale, who is considered the mother of modern nursing. (Source: "National Nurses Week History," American Nurses Association web site; http://www.nursingworld.org/DocumentVault/NNW/NNW-History.pdf, last accessed May 8, 2014.)
"Nurses are a constant in the field of treatment. Their roles have evolved so much and continue to do so," Dr. La Rose notes. "They work 12- to 16-hour days where they endure constant interaction with patients and their families. They are medical professionals who also need to be great at dealing with people in a tolerant and straightforward manner."
Dr. La Rose adds that with this week of appreciation given to nurses, the number of active nurses is still a concern that needs to be addressed. Although recent studies have shown that the number of nurses entering the field should increase by 19% over the next eight years, steps have to be taken to ensure that the number of qualified nurses can keep up with an aging society. (Source: Rivas, A., "International Nurses Week 2014: Have You Thanked A Nurse For Their Hard Work?" Medical Daily web site, May 4, 2014, http://www.medicaldaily.com/international-nurses-week-2014-have-you-thanked-nurse-their-hard-work-280198.)
"iSuperLearn is doing its part to bring more qualified nurses to the field," Dr. La Rose concludes. "With our cutting-edge audio technology, iSuperLearn is helping more and more nurses study for the NCLEX and pass with higher marks."
iSuperLearn is an advanced online review system designed to help medical professionals learn and retain their course material in a fast and easy way, using the fusion of several advanced audio technologies backed by the science of whole-mind learning. iSuperLearn currently provides online super learning courses in Veterinary Essentials (NAVLE), Chiropractic Essentials (NBCE), and Nursing Essentials (NCLEX), while the iSuperLearn Dental Essentials and MD Essentials programs are currently under development. The iSuperLearn system also comes with a six-month money-back guarantee; upon failure to achieve a passing grade after conscientiously using the iSuperLearn materials for six months, simply send iSuperLearn proof of failure to receive a full 100% refund on the annual subscription fees. For more information on iSuperLearn, visit http://www.iSuperLearn.com.