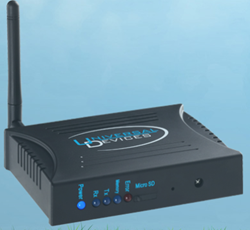 ISY994's long list of features now includes OpenADR 2.0b, adding VEN reporting and auto registering.
Encino, CA (PRWEB) March 04, 2014
The versatile Energy Management and Automation Controller ISY994 from Universal Devices obtains certification for the latest OpenADR2.0b standard.
The ISY994 now supports the latest OpenADR standard which is being used by utilities in California and many other states inside and outside the US to manage their Demand Response programs.
The ISY994 supports both OpenADR and SEP protocols and has been used in various Demand Response trial programs in California and Nevada, is widely accepted as a reliable and versatile solution to add Demand Response capabilities to existing and newly designed commercial and residential installations.
"OpenADR 2.0b is an essential element for our Demand Response Management Systems," says Dr. Amit Narayan CEO of AutoGrid, "and we are very pleased to see the ISY994 product comply with OpenADR 20.b. We frequently use the ISY994 with our DROMS solution to demonstrate how reliable Demand Response and Energy Management can be achieved with a compact, standalone, and low cost device."
"The OpenADR 2.0b standard supports a number of important features such as VEN reporting and auto registration," says Barry Haaser, Managing Director of the OpenADR alliance. "We are very pleased to see the ISY994 product from Universal devices complete the OpenADR 2.0b certification process which supports these and other features."
"By providing full support for OpenADR and HAN, the ISY994 seamlessly integrates the two most important Smart Grid and Demand Response standards", says Michel Kohanim, CEO of Universal Devices. "The ISY994 combines this with an autonomous and automated platform, supporting off-the-shelf devices making it optimally suited for energy management solutions for residential as well as commercial venues."
More information on the ISY994 and how it can support implementing Demand Response or Energy Management can be found on http://www.openadr.universal-devices.com or by contacting jan(at)univeral-devices(dot)com.