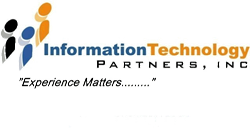 This blog series will take a detailed look at the technological capabilities to add functionality to standard SAP software without actually changing the original repository objects, and to organize these enhancements as effectively as possible
Bethel Park, PA (PRWEB) April 21, 2015
SAP Consulting Firm IT Partners Inc. are experts in the SAP Solutions marketplace. Since 1993 they have been offering services including, but not limited to, onsite consulting, staff augmentation, application development, data analytics, and SAP training.
Anthony Cecchini, President of Information Technology Partners INC, is following up his highly successful study on ABAP OO with an exhaustive five-part dive into the ABAP Enhancement and Switch Framework.
"This blog series will take a detailed look at the technological capabilities to add functionality to standard SAP software without actually changing the original repository objects, and to organize these enhancements as effectively as possible," says Cecchini.
The informative blog series touches on a multitude of topics and updates surrounding the ABAP Enhancement Framework. With this new technology you can enhance global classes, function modules, Web Dynpro ABAP components, and all source code units using implicit enhancement options provided by the system. An application developer can also define additional explicit enhancement options for source code plug-ins and new kernel-based BAdIs, which are also integrated in this new framework.
The enhancements can be switched on and off using the Switch Framework. An enhancement takes effect when the package in which the above enhancement components are defined is assigned to a switch of the Switch Framework, and this switch is activated.
"One of the advantages of SAP software is the possibility to adapt the software to own requirements and the possibility of keeping the adaptations during upgrade," says Cecchini. "The Enhancement Framework accomplishes this without modifications. Add this to the fact that enhancing objects instead of modifying them reduces the effort for adjustment during SP import, and you reduce overall TCO."
This exciting blog series is featured on the IT Partners Inc. blog which can be found here: http://www.itpsap.com/blog/. You can learn how to use the SAP Enhancement and Switch Framework in 5 minutes, by downloading a short video here or click the download button in the window below.
About Anthony Cecchini:
Anthony Cecchini is the President of Information Technology Partners (ITP), an SAP consulting company headquartered in Pennsylvania. ITP offers comprehensive planning, resource allocation, implementation, upgrade, and training assistance to companies. Anthony has over 20 years of experience in SAP R/3 business process analysis and SAP systems integration. His areas of expertise include SAP NetWeaver integration; ALE development; RFC, BAPI, IDoc, Dialog, and Web Dynpro development; and customized Workflow development. You can reach him at ajcecchini(at)itpsap(dot)com.
About IT Partners Inc.:
IT Partners Inc. is a SAP consulting firm headquartered in the Greater Pittsburgh area. As one of the leading small business, women-owned SAP companies in the USA, ITP offers comprehensive planning, ERP development expertise, resource allocation, implementation and upgrade assistance and training to companies using SAP in the Eastern United States through on-site and remote access consulting. IT Partners, Inc. specializes in IT consulting services including: onsite SAP consulting, remote SAP consulting, SAP training development, SAP application development, SAP application integration, and SAP BW/BOBJ Analytics including SAP HANA.