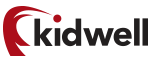 We're happy to have added him to the team and look forward to what he can bring in the future.
Lincoln, NE (PRWEB) August 20, 2015
On August 1, IT solutions provider Kidwell hired Jeremy Covrig, who will act as the company's new Cabling Client Services Manager in its new Omaha office space.
Cabling Operations Manager John Wiechman says Covrig, who has more than 15 years of industry experience, will have a major role at the Omaha office, which was purchased as a result of the company's massive growth.
"This is a brand new position that we've come up with and filled," Wiechman says. "We really want to expand more into the Omaha market; we just purchased a new office and warehouse in Omaha this week. This centrally-located office is significantly larger than our existing facility in order to house our growing cabling team. Jeremy will be leading that team in that office."
Covrig holds an RCDD-Registered Communications Distribution Designer certification, as well as Commscope and Panduit certifications. As Cabling Client Services Manager, Covrig will work with customers; plan, design and manage the implementation of low voltage cabling projects; and conduct post-sales scope.
Vice President Todd Long says Kidwell's Omaha office will allow the company to double in size, providing adequate personnel to support the client base there.
"Our goal is to fill all of those offices in Omaha within the next two to three years," he says. "Most of that expansion will be IT-driven, as well as our cabling efforts on which Jeremy and his team are working on."
Despite being hired less than a month ago, Covrig has already showed great success in his new position, Wiechman explains.
"Within his first week on the job, he's already brought in a large cabling project for us with Alamo Drafthouse Cinema that we're very excited about," Wiechamn says. "We're happy to have added him to the team and look forward to what he can bring in the future."
About Kidwell
Kidwell's IT services help to connect workplaces with the latest technology solutions. Their commercial services include data cabling, electrical solutions, special systems like sound video surveillance, telephony services, and more. To learn more, visit kidwell.us.com