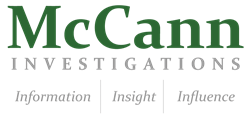 Houston, TX (PRWEB) May 10, 2014
McCann Investigations, a Texas-based private investigations firm, is pleased to announce that it will participate in the IT Summit Houston 2014. McCann Investigations will feature a booth with information on McCann services. The conference is focused on IT security, and McCann will provide visitors with information on their digital investigations division. McCann's digital investigations division utilizes the latest in forensic tools to image and analyze data from computers, smart phones, and other electronic devices as well as servers and external drives.
Registration for the conference is free. In a single day, The IT Summit creates a focused environment for IT professionals to share experiences, learn from peers, and interact with those organizations that create new technologies. The IT Summit provides real-world educational resources to deploy within organizations. The IT Summit believes in giving back to the IT community. Admission is complimentary courtesy of McCann Investigations. Registrants are welcome to share the invitation with coworkers and associates so they, too, may register for the The IT Summit.
For more information about the services provided by McCann Investigations in the Houston area, visit the company's website at http://www.mccanninvestigations.com and follow the company on Twitter at @mccangi.
About McCann Investigations
McCann Investigations is a Texas-based private investigations practice focused on comprehensive investigations incorporating digital forensics, surveillance, undercover work and background checks for clients in various case types. Service areas include intellectual property theft, non-compete enforcement, fraud, embezzlement and family law. McCann Investigators are experts in the latest computer forensics tools and are licensed with the state of Texas. McCann examiners have provided expert testimony and reporting in hundreds of cases across the state.