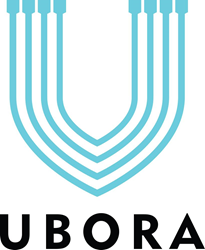 Ubora IT offers several money saving monthly packages for small businesses. Ubora then becomes the on-site IT department!
Phoenix, Arizona (PRWEB) July 14, 2014
The top Phoenix computer repair and IT firm, Ubora IT, is now offering three monthly packages for small businesses. The packages help businesses save money while essentially maintaining an effective on-site IT department. Call (602) 759-7930 for more information and scheduling.
Maintaining an IT department can be very expensive for a small business. However, having functional computers, servers and a network is essential to a successful business. Ubora IT makes that possible with three packages to help small businesses maintain piece of mind with very skillful IT professionals.
Packages range from $75 per month to $650 per month depending on the business' needs. There are no trip charges and the packages include anywhere from one to ten service hours per month.
The IT professionals at Ubora IT have over a decade of experience helping businesses succeed by offering expert service with a personal touch. Not only will the equipment and network be maintained, but Ubora prides itself on helping business owners utilize the equipment and be familiar with troubleshooting.
To discuss how Ubora IT can help and obtain information on computer repair Phoenix AZ trusts, call (602) 759-7930.