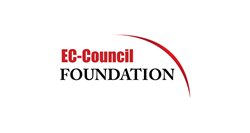 We hope that by adding these events in the DC area, we can attract a wider audience and educate more people
Albuquerque, NM (PRWEB) February 03, 2015
EC-Council Foundation's IT security conferences in 2014 were some of the best attended of the information security events calendar, and 2015 will see two additions to the event line up. Typically, EC-Council Foundation hosts three events per year: RocketCity TakedownCon in Huntsville, AL; Hacker Halted in Atlanta, GA; and the Global CISO Forum in Atlanta, GA. This year, all three of those events will continue and two more will be added: the TakeDownCon Capital Region and the CISO Summit Capital Region. The full calendar can be found below.
TakeDownCon Capital Region – June 1 – June 2
Capital Region CISO Summit- June 1
TakeDownCon RocketCity - July 20 - 21
Hacker Halted - September 17 - 18
Global CISO Forum - September 17 – 18
The reason for the additional events this year according to Eric Lopez, EC-Council Senior Director of Conferences & Events, is simple. "Our events have been growing in popularity and attendance for a few years now, but our members don't always have the means to travel to attend them. We hope that by adding these events in the DC area, we can attract a wider audience and educate more people about information security."
Each event is either one or two days of keynotes, hacking demonstrations, panel discussions, and networking proceeded by three or four days of advanced information security classes, many of which lead to certifications. Available before each event, the class line up will include Certified Ethical Hacker (CEH), Computer Forensics Hacking Investigator (CHFI), EC-Council Security Analyst (ECSA), and the Certified Chief Information Security Officer (CCISO), among others.
The conferences are presented by EC-Council Foundation, EC-Council's 501(c)(3) counterpart. The mission of the Foundation is to spread awareness of information security and increase the knowledge and skills of information security practitioners. Conferences and events are a great way to accomplish this mission as a key to success in information security hinges on staying up to date on the trends in the industry as well as having strong mentors for up and coming professionals.
About EC-Council
The International Council of E-Commerce Consultants (EC-Council) is a member-based organization that certifies individuals in various e-business and security skills. EC Council is the owner and developer of the world-famous E-Council Certified Ethical Hacker (CEH), Computer Hacking Forensics Investigator (CHFI), Certified Security Analyst (ECSA), License Penetration Tester (LPT) programs, and various others offered in over 60 countries around the globe.
About EC-Council Foundation
EC-Council Foundation is a charitable and educational organization dedicated to educating and training individuals in security skills. Established in 2012 by EC-Council, the foundation seeks to raise awareness, build capacity across nations and ultimately promote global peace. EC-Council Foundation's mission is to foster collaboration and participation by global digital citizens to become advocates for safe, secure online activities and to foster online child protection through education. For more information, visit foundation.eccouncil.org.