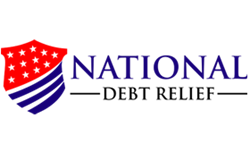 buying a house is also an investment for the would be homeowners
New York, NY (PRWEB) June 05, 2014
National Debt Relief shares in an article published last June 2, 2014 some salient points to think of when consumers are trying to decide whether to rent or buy a house. The article titled "To Rent or To Buy A House – That Is The Question" aims to stress out important points to consumers when at a crossroad of buying or renting.
The article points out how owning a home remains the American dream. Though admittedly the 2007-2008 US economic recession saw plenty of homeowners going underwater with the mortgage situation, the American dream is still very much alive today. Many people still wants to have a place that can be called their own.
The suggested retail price of the property remains as a major consideration when deciding whether to buy or rent. Renting can come out much cheaper when pitted against the monthly mortgage payment amount for buying a house. The article pointed out that the mortgage amount is usually just more than principal and interest payments as some lenders are collecting for taxes and insurance as well.
Another point consumers should consider when trying to decide on rent vs buy is the duration of the stay in the property. If the intention is just for a few years and even less, renting is better. But if the consumer is in the area for a long-haul, buying the house is a better option.
Maintenance is another consideration when consumers are faced with the dilemma of either buying or renting a property as a place to live in. The general rule is if that the owner of the property undertakes the maintenance cost for the property. If the house was bought by the consumer, then that responsibility falls into the hands of the owner. But renting passes this responsibility to the unit owners and not the renters.
Taxes and insurance payments are usually placed in an escrow account where the funds are taken out as payment for insurance and taxes when they become due. The practice balloons up the monthly payment of just principal and interest. The annual amount of your taxes and premium insurance payments are divided into 12 and added to the regular principal and interest payment.
The article reiterates how buying a house is also an investment for the would be homeowners. As such, it needs to be done and thought about properly. To read the rest of the article, click on this link: http://www.nationaldebtrelief.com.