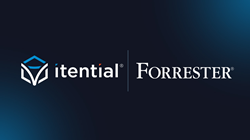 "We believe Forrester's acknowledgment of Infrastructure Automation as an established market, as well as its recognition of Itential, is further validation that our company is extremely well-positioned for growth and success."
ATLANTA (PRWEB) January 04, 2023
Itential, the leader in hybrid cloud network infrastructure automation and orchestration, today announced that it has been named among notable vendors in Forrester's "Infrastructure Automation Landscape, Q4 2022," a recent research report focused on helping tech leaders understand the market and the value they can expect from infrastructure automation tooling to transform their operations. Authored by Naveen Chhabra, the report asserts that infrastructure automation is an established market and that "Future-fit firms can no longer operate without holistic infrastructure automation tools."
The report states: "Today's firms face unprecedented demand for speed, agility, and resilience, and tech execs at future-fit companies share accountability for customer and business outcomes. The complexity of tech operations increases exponentially as organizations mature from traditional to modern to future-fit. This makes tech ops automation a foundational capability for moving beyond a traditional strategy. To be future-fit, organizations need to invest in holistic and comprehensive infrastructure automation technologies."
"As we enter 2023, the once aspirational goal of infrastructure automation is now a fundamental priority for many organizations, as they seek to efficiently transform network and infrastructure activities into self-serve, application-driven outcomes," said Chris Wade, co-founder and CTO of Itential. "We believe Forrester's acknowledgment of Infrastructure Automation as an established market, as well as its recognition of Itential, is further validation that our company is extremely well-positioned for growth and success."
In its report, Forrester notes that technology leaders implement infrastructure automation to "go to market faster and optimize return on investment; improve productivity; and ensure large-scale compliance." However, the heterogeneity of today's technology, lack of skills, and complexity associated with existing automation tools makes broad adoption of automation difficult.
The world's largest companies use Itential's automation products to deliver services faster, simplify network and infrastructure change management, and maintain security with standardized configuration and compliance. Itential helps to simplify and accelerate the journey from manual IT processes to self-service automation, operationalizing infrastructure automation at scale. The Itential Automation Platform is a low-code solution that simplifies the creation of automation workflows across all of infrastructure through its patented approach to seamlessly integrating with any IT system and network or cloud infrastructure technology, enabling teams to rapidly build and deploy end-to-end automations and orchestrations without having to re-train or re-skill.
To download a complimentary copy of the Forrester report, click here and to learn more about Itential, please visit http://www.itential.com.
About Itential
Itential provides powerful network and cloud infrastructure automation software to companies worldwide, from Fortune 500 telecommunications and financial service companies to the public sector and enterprises of all sizes. We are committed to building world-class products that accelerate the move toward software-driven networks and next generation, agile network operations. We are exclusively focused on delivering network automation solutions that help our customers realize their vision of digital transformation. Our solutions leverage the latest thinking, open standards, open architectures, partners, and best practices to drive streamlined IT operations and maximize the impact of automation.