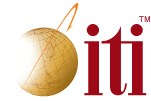 For 30-plus years, ITI has set the standard for productive dialogue and reliable overseas manufacturing.
Houston, TX (PRWEB) October 30, 2013
Overseas Manufacturing Costs Are Low, Quality Is High, and Delivery Is Dependable – Now, Customized Production is Available
ITI manufacturing has been an established key overseas manufacturing entity for over thirty-years. ITI has now dramatically increased their abilities to provide customized methods of production through agreements with all 14 major industrial zones in China for the six specialty areas of medical, electronics, metal, wood, plastic and cut & sewn as well as increased capabilities in ceramics, glassware, and solar-powered products.
Fixed costs are often reduced due to being shared by an increased client base for that type of product. Having technological expertise, the proper machinery and skilled workers readily available allows costs to be lower, the quality to be higher and the delivery to be more dependable. Customized manufacturers have a crucial role in how to manufacture in China and provide the latest advantages to the US. Chinese manufacturers are even readily available to meet FDA standards for medical devices used throughout American communities. Overseas manufacturing increases product quality.
Overseas manufacturing, from a macro perspective (or as it relates to a high volume of people and businesses economically) can increase the viability and competitiveness of a company through lower production costs. These savings can be used to increase salaries, increase the employee count, pass savings to their consumers, expand marketing endeavors and increase profits. Overseas manufacturing provides significant competitive pricing advantages.
The lower cost of overseas manufacturing includes the complete avoidance of capital expenditures for purchase, installation, maintenance and upgrade of machinery. The latest advantages of custom China sourcing also lowers the costs associated with training workers as well as liability insurance. These types of capital expenditures and costs often reduce budget allocations for other areas, decrease competitiveness, cause a loss of jobs and even lead to bankruptcy. Overseas manufacturing reduces the investment requirements of owning specialized equipment.
Internal resources of a business need to pay attention to a multitude of details such as advertising and marketing, internet presence management, customer service policies, personnel and trends, research and development, and competition analysis. Without the component of quality overseas manufacturing, the internal resources of a business must also pay attention to production and delivery deadlines as well as possible impediments from power outages, labor strikes and seasonal distribution roadblocks. These roadblocks could include factors including the hiring of additional temporary workers and paying overtime wages in order to meet the demand for increased production. Overseas manufacturing allows American businesses to increase time and money allocations regarding their core competencies.
Just as contracting with the lowest cost home improvement service, choosing the lowest priced medical provider or purchasing the lowest priced product is not always the best choice. The lowest priced process of having a product made in China in and of itself should not be the sole means of deciding whether having your product made in China is right for your business. The benefits of having your product made in China by a Chinese custom contractor should also be thoroughly analyzed prior to making any decision. And, since Chinese manufacturers have been increasing their abilities to provide customized methods of production by industry and sector, so has ITI. Overseas manufacturing by a well-established and professional Chinese overseas manufacturing firm provides an affiliation that offers direction, information, methodology, and quality control in addition to financial benefits.
ITI Manufacturing is a well-established American company that can find those Chineese manufacturing firms.
ITI is crucial to your success when you need a custom manufacturer and quality assurance as well as financial and internal resource benefits. ITI Manufacturing is the answer to how to manufacture custom products and parts in China.
ITI Manufacturing is headquartered in Sugarland, TX – a suburb of Houston – at 333 Southwestern Blvd., Suite 202; Sugar Land, Texas 77478-3659 in the USA. The main phone number is 281.242.7030 Ext. 28.
SA4i (Strategic Advisors for the Internet) is the premier internet presence management company representing a wide variety of prestigious local and global clients, of which we are proud that ITI is one. For more information, please contact us at 281-661-8900 or visit the we build internet solutions website.