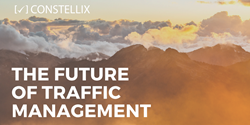 We are at a critical ingress point, where organizations need to adopt these new management tactics or be left in the dust.
Reston, VA (PRWEB) October 13, 2016
Constellix, an ITOS (Internet Traffic Optimization Services) industry leader, has established itself as a harbinger for the next generation of cloud-based traffic management solutions. In a new report, "How ITOS is Shaping the Future of Traffic Management", Constellix engineers discuss what the future may hold for management solutions and how administrators will have to change their tactics.
"This is a crucial time for businesses to make the transition to cloud-based traffic management, as global audiences have begun to accept cloud performance metrics as the norm," explains President of Constellix Steven Job, "We are at a critical ingress point, where organizations need to adopt these new management tactics or be left in the dust."
In the report, Constellix engineers discuss the growth of the DDI industry and the factors contributing to widespread migration to cloud-hosted networks. A recent report projected the global DDI (DNS, DHCP, and IP address management) market, which includes the traffic management industry, will reach USD $3.27 billion by 2024. Experts attribute the growth to increased migration to cloud-hosted networks and the rapid proliferation of IOT (Internet of Things) devices.
Recent estimates by Gartner claims that over 6.4 billion things will be connected to the Internet in 2016, with a whopping 20.8 billion connected by 2020. Traditional on-premises networks are crippling under the weight of the new "things", and have been forced to migrate to the cloud. Cloud-based networks are highly flexible and able the scale with rapid growth, without requiring additional infrastructure.
As applications, "things", and websites move to the cloud, performance improves but end-user demands continue to increase. End-users have become accustomed to these faster load times and now expect the same from all of their online interactions. ITOS solutions are able to bridge the gap between these rapidly advancing technologies and organizations struggling to meet end-users' demands," says Job.
Now a small mom and pop business can harness the performance and scalability of an enterprise network, for a small business price. For an even more in-depth look at how ITOS is helping small businesses, check out this article.
The second half of the report discusses the recent shift towards integrated monitoring with traffic management. With the recent surge in outages among service providers, clients are increasingly cautious. ITOS solutions use monitoring checks to monitor service providers and ensure SLAs (Service Level Agreement) are being strictly adhered to.
About Constellix
Constellix is a subsidiary of Tiggee LLC, the creators of DNS Made Easy, and the industry leader in providing IP Anycast enterprise DNS services. Constellix is an Internet Traffic Optimization Services (ITOS) company and trailblazer in next-generation traffic management solutions. The Constellix GeoDNS platform offers the most powerful and precise DNS query management, engineered for the cloud. The platform is fully integrated with Constellix Sonar, which offers a range of advanced monitoring features and intelligent analytics tools.