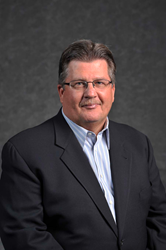 Our savvyBandwidth solution is a key component of the comprehensive IT products and services portfolio that we offer.
ADDISON, Ill. (PRWEB) April 05, 2016
ITsavvy, one of the fastest growing IT products and solutions providers in the U.S., just announced that they are now offering savvyBandwidth for clients that are bogged down by Cloud demands and need a comprehensive bandwidth solution.
ITsavvy President and CEO Mike Theriault said, "We are pleased to offer one more tool to help our clients grow; our savvyBandwidth solution is a key component of the comprehensive IT products and services portfolio that we offer. Our clients trust us for thoughtfully developed and executed end-to-end solutions that make their lives easier and hopefully save them money."
The company's savvyBandwidth experts assess client needs, audit their entire enterprise infrastructure (data, voice and video bandwidth), and then implement a system that meets budgets and operational needs and may save money in the process. To that end, ITsavvy delivers:

Technical and billing audits: ITsavvy audits each client's infrastructure and cost components to uncover cost savings.
Data storage assessment: Clients receive a complete analysis of LAN and WAN – IP and digital needs. From data storage to voice requirements, ITsavvy will determine if hosted solutions make sense. They will also look at disaster recovery options.
Vendor matching: Clients take advantage of ITsavvy's multiple carrier relationships through negotiated prices; matching the client with the carrier that has the best solution for operation and long-term strategies. Carriers include: Verizon, XO Communications, Windstream, Level 3, Century Link, AT&T, Sprint, Masergy, EarthLink Business and more.
Complete project management: ITsavvy will present contracts, order circuitry, oversee onsite installation, transfer phone numbers, etc.
Bundled savings: By completely connecting their communications networks, clients see savings and productivity improvements. By introducing redundancy, redesigned systems often pay for themselves.
Comprehensive solutions: savvyBandwidth aligns with other IT needs, like backup and Cloud solutions.
On-call support: ITsavvy is available 24x7x365 for problem diagnosis and technical support.
Ed Jerome, ITsavvy's bandwidth expert and Director Carrier Services said, "Our clients are requesting that we assist in their complex bandwidth networking and voice over IP solutions. It is extremely important for clients moving to hosted voice to make sure they have enough bandwidth to support it. Most organizations are continually adding new devices and more sophisticated applications. They are also migrating to the Cloud and looking for ease of use. Bandwidth is now more affordable and available."
Among savvyBandwidth's features and add-ons are:
Internet

Fiber to Gigabit speeds
T1 and bonded T1 lines to 15 Mbps
Microwave Internet and fixed wireless to 50Mbps
DS1 (T1) thru DS3 (T3) service to 45Mbps
Ethernet – copper, fiber and cable to 1Gbps
Cable Internet to 300 Mbps
Voice

SIP TRUNKS – over Internet lines
T1s – PRI multichannel services over copper and fiber lines
POTS (plain old telephone service) standard lines for analog apps
Cable – POTS and PRIs
Enhanced toll-free lines and services (networking lines)
Other

Point-to-point circuits to 100 Mbps
MPLS – Managed VPN's with unlimited sites
VoIP lines
Disaster Recovery routing services
Cloud Voice, Internet and networking services
E-LAN Services
Data Center (COLOs) evaluation, recommendations, and services
For more information visit: https://www.itsavvy.com/uni-communications/uni-communications_solutions/savvybandwidth/
ITsavvy, one of the fastest growing companies of its type in the U.S., is a recognized leader in tailored end-to-end IT product and service solutions. ITsavvy built its reputation as a value-added reseller with industry-leading product availability, design and implementation, client support and delivery speed through 46 distribution centers across the U.S. ITsavvy also has data center locations in New Jersey, Illinois and New York. The company's new, user-friendly website provides hundreds of concise, leading-edge IT decision-making resources, including an e-commerce site with real-time pricing and availability. ITsavvy is headquartered in Addison, Ill., with offices in Chicago's Loop; Hauppauge, N.Y.; New York, N.Y.; Warren, N.J.; Aurora, Ill.; Davenport, Iowa; Hayward, Calif.; Beavercreek, Ohio; Indianapolis, and Miami. Call 1-855-ITsavvy (1-855-487-2889), email: info(at)ITsavvy(dot)com, visit: http://www.ITsavvy.com.
Full release at: http://www.itsavvy.com/itsavvy-rolls-new-offering-companies-need-cost-effective-bandwidth-solutions