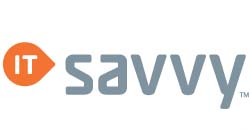 An organization's information is its livelihood. It's important to understand all of the options and seek guidance from experts.
ADDISON, Ill. (PRWEB) March 17, 2016
ITsavvy, one of the fastest growing storage experts in the U.S., just announced a webinar to demonstrate the functionality and security of EMC Cloud backup solutions and EMC's Data Protection Suite in particular.
The free webinar, How to Entrust the Backup of your Data to the Cloud, will air on Thurs. March 24, from 1:15-2:15 CST. It will be hosted by Cloud experts Jeff Greenberg, ITsavvy's Vice President, Advanced Solutions Group; and Wes Ono, Partner Solutions Lead for EMC.
Jeff Greenberg leads ITsavvy's elite engineers, who are among the most knowledgeable storage and EMC product experts in the world. EMC was named the leader in Enterprise Backup Software by Gartner 16 years in a row.
"Each organization has a unique set of backup and storage needs," Greenberg said. "A comprehensive data storage and backup strategy should consider variables such as business-critical data, eDiscovery requirements, SLA terms and budget. Where you store your data is essential, and how you store your data is paramount. It's a complicated topic, yet an organization's information is its livelihood. It's important to understand all of the options and seek guidance from experts."
Virtual backups enable scalable recovery of data to the organization's SLA, lower costs than physical backup and storage, and simpler backup management. But in order to fully leverage Cloud backup, users need to efficiently retrieve data. This webinar will unlock the value of Cloud backup and archiving by covering:

Data protection that is easy to deploy and manage
Reduced overall backup costs
Mix-and-match physical and virtual environments
Mobile workforce protection
Fast search of metadata or full-file content
Optimized storage tiers
ITsavvy is partnered with EMC to deploy EMC Data Protection Suite for complete protection no matter where data resides: on-premise, hybrid Cloud, or born-in-the-Cloud. EMC Data Protection Suite delivers:

96%-99% backup storage efficiency
Cost savings from less backup storage
The fastest recovery in the market for virtualized environments
A 90% reduction in VMware backups
Avamar, NetWorker, DD Boost for Enterprise Apps, Data Protection Advisor, DP Search and CloudBoost
Register to learn about the benefits of EMC's Data Protection Suite and ITsavvy's storage expertise. One webinar attendee will receive an Apple Watch.
ITsavvy, one of the fastest growing companies of its type in the U.S., is a recognized leader in tailored end-to-end IT product and service solutions. ITsavvy built its reputation as a value-added reseller with industry-leading product availability, design and implementation, client support and delivery speed through 46 distribution centers across the U.S. ITsavvy also has data center locations in New Jersey, Illinois and New York. The company's new, user-friendly website provides hundreds of concise, leading-edge IT decision-making resources, including an e-commerce site with real-time pricing and availability. ITsavvy is headquartered in Addison, IL, with offices in Chicago's Loop; Hauppauge, NY; New York, NY; Warren, NJ; Aurora, IL; Davenport, IA; Hayward, CA; Beavercreek, OH; Indianapolis, and Miami. Call 1-855-ITsavvy (1-855-487-2889), email: info(at)ITsavvy(dot)com, visit: http://www.ITsavvy.com.
Full release at: http://www.itsavvy.com/itsavvy-emc-host-webinar-secure-cloud-backup