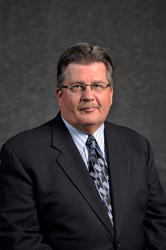 It is a recognition of the commitment our team has to providing the best-in-class services and solutions that continue to power our growth.
ADDISON, Ill. (PRWEB) September 13, 2016
ITsavvy, one of the fastest growing managed service providers in the U.S., is ranked 15th on Penton Technology's 9th annual MSPmentor 501 list of the top 501 managed service providers across the globe. The MSP 501 ranks managed service providers on parameters such as business model, technologies, vertical markets and customer segments that define successful MSP companies. The exclusive ranking is also based on discrete metrics that include:

Annual managed services revenue growth
Revenue per employee
Managed services offered
Client devices managed
ITsavvy President and CEO Mike Theriault said, "To be named one of the world's top managed service providers is a great honor. It is also a recognition of the commitment our team has to providing the best-in-class services and solutions that continue to power our growth." ITsavvy also ranked 14 on the MSPmentor 501 list of top North American managed service providers.
ITsavvy's managed service solutions deliver significant value to client operations in the following ways:

savvyGuard Managed NOC provides continuous infrastructure monitoring with three tiers of in-house or outsourced network operations center support.
savvyGuard Managed Help Desk answers clients' support calls 24x7 with U.S.-based certified techs and on-call specialists who can guide users to problem resolution.
savvyPrint remotely monitors and manages clients' print fleets.
MFP/Copiers advanced document solutions from Toshiba keeps each client's staff productive and the organization competitive.
MSPmentor, a digital property of Penton Technology, is a respected guide to managed services and the leading global destination for managed service providers. It delivers expert advice, news and analysis, insights and business strategies that solution and service providers need to serve enterprises, mid markets and small businesses.
Every year since 2007, the organization has been ranking the top managed service providers in the world. The MSPmentor 501 report is based on data from MSPmentor's global online survey, conducted December 2015 to January 2016, on a range of metrics. Nearly 2,000 organizations apply each year. The 2016 MSPmentor 501 companies reported a combined 2015 revenue of $9.82 billion.
ITsavvy is a leader in tailored, end-to-end IT product and service solutions. ITsavvy built its reputation as a value-added reseller with industry-leading product availability, design and implementation, client support and delivery speed through 46 distribution centers across the U.S. ITsavvy also has datacenter locations in Cedar Knolls N.J. and Oak Brook, Ill. The company's user-friendly website provides concise, leading-edge IT decision-making resources, including an e-commerce site with real-time pricing and availability. ITsavvy is headquartered in Addison, Ill., with offices in Chicago's Loop; Hauppauge, N.Y.; New York, N.Y.; Naples, Fla.; Miami; Indianapolis; Warren, N.J.; Davenport, Iowa; Hayward, Calif.; and Beavercreek, Ohio. Call 855.ITsavvy (855.487.2889), email info(at)ITsavvy(dot)com, visit http://www.ITsavvy.com.
Full release at: http://www.itsavvy.com/itsavvy-named-best-managed-services-company