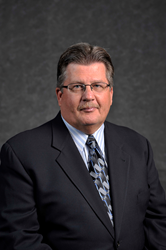 Our ability to stay on the leading edge of proven technologies is a primary reason that our client satisfaction ratings consistently outpace our competitors.
ADDISON, Ill. (PRWEB) April 18, 2017
ITsavvy was just named to CRN's list of the 2017 Tech Elite Solution Providers. This annual list honors an exclusive group of North American IT solution providers that have earned the highest number of advanced technical certifications from leading technology vendors.
To compile the annual list, The Channel Company's research group and CRN editors work together to identify the most client-beneficial technical certifications in the North American IT channel. Solution providers that have achieved these elite designations—which enable them to deliver industry-leading products, services and client support—are selected from a large pool of applicants.
The Channel Company's CEO Robert Faletra said, "This exclusive, ambitious group of solution providers boasts some of the most advanced IT certifications available from top technology suppliers. They have adapted impressively to major changes in the IT channel, especially the shift to a more services-driven market, by expanding their skill sets and sharpening both their technical and client service expertise."
Coverage of the Tech Elite 250 will be featured in the April issue of CRN, and at the publication's website.
ITsavvy's President and CEO Mike Theriault said, "This award is a testament to the expertise of the engineers in our Advanced Solutions Group and their motivation to continually upgrade the solutions that we deliver to our clients. Our ability to stay on the leading edge of proven technologies is a primary reason that our client satisfaction ratings consistently outpace our competitors."
ITsavvy, one of the fastest growing and largest privately held technology companies in the U.S. is always looking for the most experienced, innovative engineers in the industry to support the company's ever expanding portfolio of services and products.
The company, which added 50 new positions last year, was recently named one of the 50 Best Workplaces of the Year by The Silicon Review, a business and technology magazine for tech decision makers and enterprise IT. ITsavvy allows flexible work hours and telecommute opportunities to encourage a healthy work/life balance. Since it was founded, the company has maintained a relatively even hierarchy, which provides informal access to decision makers and encourages innovation at all levels.
To find out more about employment opportunities contact: careers(at)ITsavvy(dot)com
ITsavvy is a leader in tailored, end-to-end IT product and service solutions. ITsavvy built its reputation as a value-added reseller with industry-leading product availability, design and implementation, client support and delivery speed through 46 distribution centers across the U.S. ITsavvy also has datacenter locations in Cedar Knolls N.J. and Oak Brook, Ill. The company's user-friendly website provides concise, leading-edge IT decision-making resources, including an e-commerce site with real-time pricing and availability. ITsavvy is headquartered in Addison, Ill., with offices in Chicago's Loop; Hauppauge, N.Y.; New York, N.Y.; Naples, Fla.; Miami; Indianapolis; Warren, N.J; Davenport, Iowa; Hayward, Calif.; and Beavercreek, Ohio. Call 855.ITsavvy (855.487.2889), email info(at)ITsavvy(dot)com, visit http://www.ITsavvy.com.
Full release at: https://www.itsavvy.com/itsavvy-named-best-technology-solution-provider-crn/
###
Visit ITsavvy's Media Center at http://www.ITsavvy.com/about/media-center
Media Contact: Jeanna Van Rensselar, Smart PR Communications Jeanna(at)SmartPRCommunications(dot)com 630-363-8081
About the Channel Company
The Channel Company enables breakthrough IT channel performance with our dominant media, engaging events, expert consulting and education, and innovative marketing services and platforms. As the channel catalyst, we connect and empower technology suppliers, solution providers and end users. Backed by more than 30 years of unequaled channel experience, we draw from our deep knowledge to envision innovative new solutions for ever-evolving challenges in the technology marketplace.