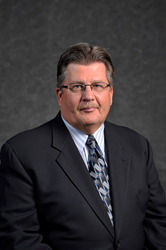 This award is proof of our engineers' exceptional qualifications to recommend, design, deploy and support our solutions.
ADDISON, Ill. (PRWEB) March 29, 2016
ITsavvy, one of the fastest growing technology solution providers in the U.S., was just named to CRN's list of the 2016 Tech Elite Solution Providers. This annual list honors an exclusive group of North American IT solution providers that have earned the highest number of advanced technical certifications from leading technology vendors.
Mike Theriault, ITsavvy's President and CEO, said, "To receive this recognition from one of the top technology publications in the world is truly an honor. It is proof of our engineers' exceptional qualifications to recommend, design, deploy and support our solutions."
To compile the annual list, The Channel Company's research group and CRN editors work together to identify the most client-beneficial technical certifications in the North American IT channel. Companies who have obtained these elite designations— which enable solution providers to deliver premium products, services and customer support—are then selected from a pool of online applicants.
Since its inception, ITsavvy has diligently sought out the most experienced, highly regarded engineers in the industry. The company's Advanced Solutions Group is continually adding new talent to complement the ever expanding portfolio of services and products. This is one reason that ITsavvy's clients consider them a one-stop technology shop.
"The solution providers selected for our annual Tech Elite 250 list have demonstrated a commitment to excellence and gained strong industry credibility by earning some of the most difficult IT certifications available from top technology vendors," said Robert Faletra, CEO, The Channel Company. "Attainment of these exclusive certifications strengthens the channel as a whole by invigorating partnerships and enabling the delivery of exceptional customer service. We congratulate each of these organizations and look forward to their continued success."
Coverage of the Tech Elite 250 will be featured in the April issue of CRN, and online at http://www.crn.com.
ITsavvy, one of the fastest growing companies of its type in the U.S., is a recognized leader in tailored end-to-end IT product and service solutions. ITsavvy built its reputation as a value-added reseller with industry-leading product availability, design and implementation, client support and delivery speed through 46 distribution centers across the U.S. ITsavvy also has data center locations in New Jersey, Illinois and New York. The company's new, user-friendly website provides hundreds of concise, leading-edge IT decision-making resources, including an e-commerce site with real-time pricing and availability. ITsavvy is headquartered in Addison, Ill., with offices in Chicago's Loop; Hauppauge, N.Y.; New York, N.Y.; Warren, N.J.; Aurora, Ill.; Davenport, Iowa; Hayward, Calif.; Beavercreek, Ohio; Indianapolis, and Miami. Call 1-855-ITsavvy (1-855-487-2889), email: info(at)ITsavvy(dot)com, visit: http://www.ITsavvy.com.
About the Channel Company
The Channel Company enables breakthrough IT channel performance with our dominant media, engaging events, expert consulting and education, and innovative marketing services and platforms. As the channel catalyst, we connect and empower technology suppliers, solution providers and end users. Backed by more than 30 years of unequaled channel experience, we draw from our deep knowledge to envision innovative new solutions for ever-evolving challenges in the technology marketplace. http://www.thechannelco.com
Full release at: http://www.itsavvy.com/itsavvy-named-elite-technology-solution-provider-crn
###