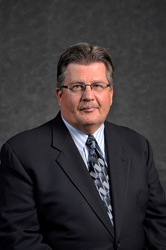 Since 2009 we have moved up an amazing 211 places on the list—making it an excellent gauge of the continual growth that we've enjoyed over the years.
ADDISON, Ill. (PRWEB) June 09, 2016
ITsavvy, one of the fastest growing technology solution providers in the U.S., just announced that CRN has named the company to its 2016 Solution Provider 500 list. The list is CRN's annual ranking, by revenue, of the largest technology integrators, solution providers and IT consultants in North America.
Mike Theriault, President and CEO of ITsavvy, said, "We are pleased to be ranked among the elite technology providers. Since 2009 we have moved up an amazing 211 places on the list—making it an excellent gauge of the continual growth that we've enjoyed over the years."
The most recent evidence of that meteoric nationwide growth is the opening of a leading-edge datacenter in Cedar Knolls, N.J. The datacenter combines world class technology and networking capacity with top-tier providers and ultra high-speed connectivity that is reliable, secure and powerful.
Robert Faletra, CEO, The Channel Company said, "The 2016 Solution Provider 500 represent a total, combined revenue of over $334 billion—a testament to their success in keeping pace with the rapidly changing demands of today's IT market. This prestigious list recognizes those companies with the highest revenue and serves as a valuable industry resource for vendors seeking out top solution providers to partner with. We congratulate each of the Solution Provider 500 companies and look forward to their continued success."
The SP500 is CRN's predominant channel partner award list, serving as the industry standard for recognition of the most successful solution provider companies in the channel since 1995. A sampling of the 2016 Solution Provider 500 list will be featured in the June issue of CRN Magazine and at the CRN website. CRN is a brand of The Channel Company.
ITsavvy is a leader in tailored, end-to-end IT product and service solutions. ITsavvy built its reputation as a value-added reseller with industry-leading product availability, design and implementation, client support and delivery speed through 46 distribution centers across the U.S. ITsavvy also has datacenter locations in Cedar Knolls N.J. and Oak Brook, Ill. The company's user-friendly website provides concise, leading-edge IT decision-making resources, including an e-commerce site with real-time pricing and availability. ITsavvy is headquartered in Addison, Ill., with offices in Chicago's Loop; Hauppauge, N.Y.; New York, N.Y.; Naples, Fla.; Miami; Indianapolis; Warren, N.J.; Aurora, Ill.; Davenport, Iowa; Hayward, Calif.; and Beavercreek, Ohio. Call 855.ITsavvy (855.487.2889), email info(at)ITsavvy(dot)com, visit http://www.ITsavvy.com.
Full release at: http://www.itsavvy.com/itsavvy-named-crns-2016-list-top-technology-solution-providers
###
Visit ITsavvy's Media Center at http://www.ITsavvy.com/about/media-center
About ITsavvy
ITsavvy is one of the fastest growing resources for integrated IT products, technology solutions and technical staffing in the U.S. Combining a comprehensive value-added reseller business with industry-leading IT solutions, ITsavvy is a single-source, end-to-end IT partner that strives to continuously deliver peace of mind to its clients.
About the Channel Company
The Channel Company enables breakthrough IT channel performance with our dominant media, engaging events, expert consulting and education, and innovative marketing services and platforms. As the channel catalyst, we connect and empower technology suppliers, solution providers and end users. Backed by more than 30 years of unequaled channel experience, we draw from our deep knowledge to envision innovative new solutions for ever-evolving challenges in the technology marketplace.
Media contact: Jeanna Van Rensselar, Smart PR Communications
Jeanna(at)SmartPRCommunications(dot)com / 630.363.8081
"ITsavvy" is a Registered Trademark of B2B Industries LLC. All other company and product names may be trademarks of respective companies with which they are associated.