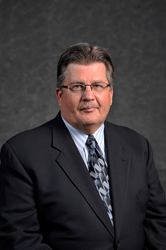 Many of the business-critical features that are optional with other manufacturers are standard with RingCentral. We are aligned with that kind of progressive thinking.
ADDISON, Ill. (PRWEB) November 29, 2016
ITsavvy, one of the fastest growing unified communications solution providers in the U.S., has expanded its hosted Unified Communications portfolio with RingCentral, a UC platform that delivers enterprise-level features to small and medium sized organizations. RingCentral has taken the lead in cloud voice solutions, pushing the industry with cutting-edge technologies that greatly improve how businesses communicate.
ITsavvy President and CEO Mike Theriault said, "We are excited to welcome RingCentral as a hosted voice partner. Many of the business-critical features that are optional with other manufacturers are standard with RingCentral. We are aligned with that kind of progressive thinking."
RingCentral solutions fill gaps that are now business-critical for many organizations. These include the ability to integrate with Google Apps, which is highly desired by the educational sector. RingCentral also offers the ability to conference in up to 1,000 users together through an audio bridge, with video as an integrated component. RingCentral answers the need of a growing global economy. An ITsavvy client may only have two or three offices outside of the U.S., but they all need to connect and communicate on one platform. RingCentral does that seamlessly. The platform also meets the mobility needs for Android and iOS devices.
"We also see a growing need for flexible contact center communications," Theriault said. "Other UC providers may have contact center capabilities, but RingCentral brings a higher level of functionality with reporting and data analytics. That helps our clients become more competitive." Cutting-edge contact center technologies include Whisper Page, which allows announcements that are audible to the agent but not to the external caller. Companies can use this feature for coaching in real time to improve service.
Workshifting is another trend that RingCentral has addressed, enabling cost centers to become more cost-efficient with work-from-home initiatives. RingCentral supports up to 5,000 agents in a single business unit, located anywhere in the world. Employees can also remain productive even during leaves that may otherwise prevent them from being onsite.
With the future of Unified Communications in the cloud, RingCentral has the potential to consolidate and replace disparate legacy systems into a single solution that is easy to administer. It meets the needs of today's distributed and mobile workforce in organizations of all sizes.
RingCentral was named Company of the Year by global research and consulting organization Frost & Sullivan for its overall vision, product innovation and customer value. RingCentral was also named as a leader in Gartner's 2016 Magic Quadrant for Unified Communications as a Service, worldwide.
ITsavvy is a leader in tailored, end-to-end IT product and service solutions. ITsavvy built its reputation as a value-added reseller with industry-leading product availability, design and implementation, client support and delivery speed through 46 distribution centers across the U.S. ITsavvy also has datacenter locations in Cedar Knolls N.J. and Oak Brook, Ill. The company's user-friendly website provides concise, leading-edge IT decision-making resources, including an e-commerce site with real-time pricing and availability. ITsavvy is headquartered in Addison, Ill., with offices in Chicago's Loop; Hauppauge, N.Y.; New York, N.Y.; Naples, Fla.; Miami; Indianapolis; Warren, N.J; Davenport, Iowa; Hayward, Calif.; and Beavercreek, Ohio. Call 855.ITsavvy (855.487.2889), email info(at)ITsavvy(dot)com. For more information on RingCentral visit http://www.ITsavvy.com/ringcentral. Full release at: http://www.itsavvy.com/itsavvy-reports-expansion-of-hosted-unified-communications-platforms-for-smbs.