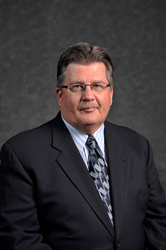 Our savvyDesktop is just one component of a commitment to virtualization that we have made with our recent investments in a state-of-the-art datacenter and managed NOC.
ADDISON, Ill. (PRWEB) October 25, 2016
ITsavvy, one of the fastest growing managed solution providers in the U.S., just announced savvyDesktop, a leading-edge virtual desktop solution with the capability of delivering traditional desktop functionality through a private or public Cloud using a single administrative platform across the enterprise.
ITsavvy President and CEO Mike Theriault said, "For our clients, savvyDesktop is a game changer. It's perfect for the lean IT department that wants to cut administrative costs while improving data security. The entire experience is faster, more reliable, and more secure than nearly all alternatives."
With savvyDesktop, organizations can either opt for new thin clients or continue to use equipment that would otherwise be retired. The utility will also safely accommodate BYOD and is accessible from any device, anytime, anywhere. Features of savvyDesktop include:

Platform Independence: Users connect through a browser on laptops, workstations or mobile devices, including PCs, Macs, iPads, Android tablets or smart phones-- accommodating clients with varying user needs.
Custom Configurations: Considerations can be made for heavy-duty software or data encryption requirements, so sensitive data will be secure and accessible 24/7. Using savvyDesktop, applications can be provisioned to one person or an entire group--specifying who has access. This adds a critical layer of security.
Start-to-Finish Builds: For clients that prefer to maintain an onsite server, ITsavvy will design a system that is standalone yet still secure.
Drop-Ship Thin Clients: Organizations can ramp up new facilities or staff expansions with overnight thin client shipments that can be configured virtually for immediate operation.
Users either work with their own devices, or receive laptops or thin clients that are networked to the corporate servers. This means no sensitive data on individual workstations. Files are stored on a centralized server, usually in the Cloud; with:

A simple interface for users on any device, including BYOD.
Anytime, anywhere user access.
The ability to scale up or down--ideal for seasonal operations.
A high degree of reliability and security; data is encrypted in transit and encrypted at rest
Daily backup and redundancy.
Among the many benefits of savvyDesktop is the ability to uniformly and seamlessly upgrade all users' desktops and laptops without "touching" each device (including automatic spam and virus updates). This ensures that all users are always working with the same software version. It also extends the costly hardware obsolescence/replacement cycle. ITsavvy can deploy virtualization solutions for ITsavvy clients throughout North America and Europe.
ITsavvy customizes environments for each client, with virtual or onsite datacenter hosting. They provide 24x7x365 U.S.-based support to savvyDesktop clients through their industry-leading Cedar Knolls Data Center, which meets clients' specifications; is 100% compliant with HIPAA, HITECH, SSAE 16, PCI DSS 3.0 and is certified Safe Harbor and SOC 1.0 and 2.0.
"Our savvyDesktop is just one component of a commitment to virtualization that we have made with our recent investments in a state-of-the-art datacenter and managed NOC," Theriault explained.
The savvyDesktop solution is a key element of ITsavvy's Advanced Solutions portfolio of managed services. All of ITsavvy's Advanced Solutions feature: project oversight, customization, convenient migrations, guaranteed reliability, end-to-end capabilities, competitive pricing, mobile capabilities (including collaboration), and dedicated support. Advanced Solutions engineers hold advanced certifications in Citrix, VMware, Microsoft and Cisco.
ITsavvy is a leader in tailored, end-to-end IT product and service solutions. ITsavvy built its reputation as a value-added reseller with industry-leading product availability, design and implementation, client support and delivery speed through 46 distribution centers across the U.S. ITsavvy also has datacenter locations in Cedar Knolls N.J. and Oak Brook, Ill. The company's user-friendly website provides concise, leading-edge IT decision-making resources, including an e-commerce site with real-time pricing and availability. ITsavvy is headquartered in Addison, Ill., with offices in Chicago's Loop; Hauppauge, N.Y.; New York, N.Y.; Naples, Fla.; Miami; Indianapolis; Warren, N.J; Davenport, Iowa; Hayward, Calif.; and Beavercreek, Ohio. Call 855.ITsavvy (855.487.2889), email info(at)ITsavvy(dot)com. For more information on savvyDesktop visit: https://www.itsavvy.com/cloud-solutions/cloud-solutions_solutions/savvydesktop/desktop-assessment/. Full release at: http://www.itsavvy.com/itsavvy-announces-vdi-virtual-desktop-solution-that-is-fast-secure-reliable.