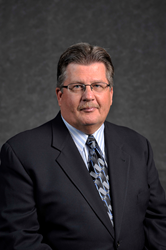 This is an important milestone for us as we continue to serve a rapidly expanding roster of virtualization clients.
ADDISON, Ill. (PRWEB) July 12, 2016
ITsavvy, one of the fastest growing providers of integrated IT products and services in the U.S., just announced that it now ranks among CIOReview's 20 Most Promising Virtualization Solution Providers for 2016.
CIOReview's Managing Editor Jeevan George said, "We are happy to announce that ITsavvy has received recognition by CIOReview as one of the 20 Most Promising Virtualization Solution Providers 2016. This annual ranking program by CIOReview will further raise the identification of ITsavvy's efforts in delivering the most highly sustained backup solutions and data recovery software in the market." Among the reasons CIOReview chose ITsavvy are:

Industry-leading Partners: ITsavvy's clients have access to state-of-the-art solutions from leading virtualization vendors like VMware, HP, Dell, Citrix and EMC.
Converged Business and Technology: ITsavvy spends the time necessary to thoroughly understand clients' strategic and operational needs, and then translate those needs into efficient technology solutions within budget constraints.
Virtualization Expertise: ITsavvy's engineers have deep experience in enterprise, small to mid-sized business, and small-office/home-office IT operations.
Vendor Neutrality: ITsavvy always recommends the best solution, regardless of provider, and can custom design solutions to deliver a perfect fit.
A Dedicated Team: Clients work with one virtualization team throughout the entire project; from consultation and diagnostics to architecture and deployment.
Accessible Support: Each client executive is a call, email or text away with one-on-one product advice or solution support.
ITsavvy President and CEO Mike Theriault said, "CIOReview is a fine publication and we are honored to be included in this list. This is an important milestone for us as we continue to serve a rapidly expanding roster of virtualization clients that rely on us for the smartest solutions available."
Published in Fremont, Calif., CIOReview is a print magazine that explores and understands how firms execute the smooth functioning of their businesses. A distinguished panel comprised of CEOs, CIOs, and IT VPs including the CIOReview Editorial Board vetted and finalized the list. There is more information on the CIOReview site.
ITsavvy is a leader in tailored, end-to-end IT product and service solutions. ITsavvy built its reputation as a value-added reseller with industry-leading product availability, design and implementation, client support and delivery speed through 46 distribution centers across the U.S. ITsavvy also has datacenter locations in Cedar Knolls N.J. and Oak Brook, Ill. The company's user-friendly website provides concise, leading-edge IT decision-making resources, including an e-commerce site with real-time pricing and availability. ITsavvy is headquartered in Addison, Ill., with offices in Chicago's Loop; Hauppauge, N.Y.; New York, N.Y.; Naples, Fla.; Miami; Indianapolis; Warren, N.J.; Aurora, Ill.; Davenport, Iowa; Hayward, Calif.; and Beavercreek, Ohio. Call 855.ITsavvy (855.487.2889), email info(at)ITsavvy(dot)com, visit http://www.ITsavvy.com.
Full release at: http://www.itsavvy.com/itsavvy-ranks-among-20-promising-virtualization-solution-providers-2016
###