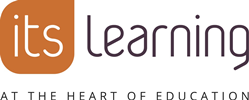 These upgrades are part of our commitment to deeper integration with various teaching tools. We will continue to deepen our integration with Google and Microsoft so that students, parents and teachers have all the resources they require.
BOSTON (PRWEB) March 26, 2019
The latest release of the itslearning management system continues the company's mission of making it possible for teachers to access all the instructional tools they need via one login. These new updates focus on increasing the functionality of the system's built-in Microsoft tools and ensuring that content is accessible for all students.
In addition to being notably faster when starting up, itslearning's built-in Microsoft Office tools -- Word, Excel and PowerPoint -- now have support for accessibility checking. This allows teachers to create content for screen readers or check that previously-created content works well with screen readers in order to accommodate students with disabilities.
The Word tool now comes with word count and the ability to insert emojis while PowerPoint has more transitions. The Excel tool has the most updates, now supporting conditional formatting, sort and filter functions, improved pivot tables, pictures and shapes, additional charts and more options to freeze panes.
"These upgrades are part of our commitment to deeper integration with various teaching tools," said Arne Bergby, CEO of itslearning. "In the summer of 2018, we announced that we were also collaborating with Google for Education, and according to Google, itslearning now has the market's strongest G Suite-LMS integration! We will continue to deepen our integration with Google and Microsoft so that students, parents and teachers have all the resources they require -- such as SIS, content vendors, apps, and external learning resources -- in one seamless login."
About itslearning
With a passion for improving teaching and learning through technology, itslearning lives at the heart of education. In fact, the itslearning platform is the first LMS in the K-12 marketplace to offer educators content accessible from the cloud, including five million free and open resources, searchable, tagged with rich metadata, and ready to use. Established in 1999, itslearning is headquartered in Boston, MA and Bergen, Norway and serves more than seven million users worldwide. For more information, visit https://itslearning.com
# # #