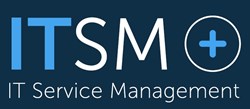 This partnership allows us to deliver dynamic case management solutions to some of the most successful companies in the world
Centreville, VA (PRWEB) October 08, 2013
ITSMPlus, an IT-Enabled services enterprise providing diverse innovative services along with management, consulting, and staffing services, is pleased to announce that it has been selected to implement a Project and Inventory Management System for National Power Construction Corp. (NPCC) in Jeddah, Saudi Arabia.
Through a partnership with MicroPact Inc., a leading developer of case management and Business Process Management (BPM) solutions, ITSMPlus will deploy an enterprise wide system using the entellitrak platform.
The system will deliver web-based event-driven project management, inventory management, calendaring, resource management, correspondence tracking, reporting, role-based user management, and several configurable workflow templates for project and inventory management.
"ITSMPlus is proud to partner with MicroPact in order to deliver the entellitrak platform to a major customer in such a robust international market," said Asim Malik, CEO and Co-Founder of ITSMPlus. "This partnership allows us to deliver dynamic case management solutions to some of the most successful companies in the world."
NPCC is one of the most active international design and construction companies in the Persian Gulf Region with more than $1 billion in projects completed or currently under way.
The entellitrak Project and Inventory Management system will be used throughout NPCC to allow enhanced communication between field workers and back-office employees. The solution will manage all correspondence between NPCC and its clients and contractors. The new system will monitor and maintain project inventory, tracking the operation, maintenance, upgrading, and decommissioning/disposing of assets throughout the project lifecycle.
"Our Data-First ™ approach to case management is gaining traction around the world," said Kris Collo, CEO, President and Founder of MicroPact. "entellitrak puts the power squarely in the hands of a company's knowledge workers. By empowering more front-line workers, entellitrak offers organizations a powerful tool to handle critical business operations."
About ITSMPlus
ITSMPlus is a Small Minority Owned IT-Enabled Services Enterprise providing diverse and innovative services to clients across the globe. The company provides management, consulting, staffing services and a full range of information and technology solutions. ITSMPlus aims to provide superior technical capabilities by capitalizing on the strengths of partners in delivering specialized solutions. For more information, visit http://www.itsmplus.com.
About MicroPact
MicroPact's entellitrak is a Unified BPM platform that takes a Data-First™ approach to Dynamic Case Management and Business Process Management. Whether based on-premises or in the cloud, entellitrak can be implemented immediately and configured continuously, enabling customers to get to work quickly while keeping costs low. More than 200 federal agencies and organizations, as well as Fortune 500 companies entrust their critical operations to entellitrak. For more information, visit http://www.micropact.com.