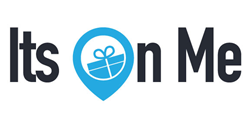 Las Vegas, Nev (PRWEB) December 01, 2015
In today's on-demand society, where we can hail a car or order delivery in less than a minute from any mobile device, why is it so hard to buy a gift for friends, family or co-workers? Technology startup ItsOnMe now offers a sophisticated mobile gifting Enterprise API that tackles the antiquated systems of current gift card offerings, finally giving customers what they want and creating increased distribution and opportunity for businesses looking to triple their gift card sales.
"Some of the biggest brands in the world are some of the biggest offenders when it comes to antiquated gift card systems," stated ItsOnMe CEO David Leibner. "At the same time, they have the most to gain by implementing new mobile gifting strategies and solutions, like ours."
ItsOnMe's on demand (mobile) eGifting API has the ability to power the gift card buttons on any website and within any mobile application for any brand. Once implemented, users from anywhere in the world can make purchases in a business' brick and mortar location, driving increased revenue from both new and existing customers.
"By using older systems, brands are missing out on multiple new revenue opportunities that our technology provides," Leibner continues, "including real-time gifting, micro-gifting, data collection, strategic marketing opportunities created by the ability to communicate with gift card recipients and purchasers, as well as digital shelf space."
Social media, GPS and mobile payments have altered consumer behavior, and the gift card space – where it's often common to have to wait several days for shipping even if it is available online – has been lagging in its mobile progression. Broadminded companies such as Golden Entertainment, a recent adopter of the ItsOnMe on-demand gifting API technology, are seeing enormous increases in revenue generating opportunities as well as minimizing costs from older antiquated processes.
"The modern gaming and bar/restaurant industry continues to evolve, and we wanted to reach a significant segment of our community via technology and mobile engagement," said Ross Gdovin, vice president of marketing for Golden Entertainment. "Integration into the ItsOnMe platform from our recently launched mobile application encourages our guests to become advocates of the brand like never before, by delivering the 'gift of beer' to friends and family at the push of a button."
ItsOnMe has made available a fully developed API for all the larger organizations such as Outback Steakhouse, Marriott, Golden Entertainment and many more, so they can offer the same on-demand gifting solution to their user base built into their existing apps. ItsOnMe would just power the gifting and redemption functionality of those apps. To see the API in action you can download the PTEG (PT's) app here https://pteglvapp.com/download
"Companies who have been late to adopt many solutions in the hospitality space, from OpenTable to delivery services like Postmates, have an enormous opportunity to implement ItsOnMe's mobile gifting solution and increase their revenue potential," concluded Leibner.
For more information about ItsOnMe or how its mobile gifting Enterprise API can help your business, visit http://www.itson.me
###
Media Contacts:
Ken Langdon, klangdon(at)alliedim(dot)com
Michelle St. Angelo, mstangelo(at)alliedim(dot)com