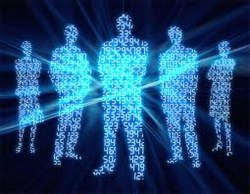 ...there are several guidelines that can help validate the right way to view the benefit of the right technology.
Hoboken, New Jersey and New York City, New York (PRWEB) November 26, 2013
For small- and medium-sized companies, the difference between a successful year and a dismal one often comes down to how well they can stick to the b-word: BUDGET. eMazzanti Technologies, a New York City area computer consultant, has just published an article entitled: Six Ways to Stretch Your Tech Budget."
"This budget article will help businesses to understand the principle of 'every dollar has a name'," noted Jennifer Mazzanti, president, eMazzanti Technologies. "Further, there are several guidelines that can help validate the right way to view the benefit of the right technology."
Stretch Your IT Budget with These 6 Technology Tips:
Spend Less, Make More
Luckily, the recipe for budgeting success is simple: spend less, while making more. But there's a virulent SMB myth that — especially in a weak economy — the only way to save money is to forgo buying the new computers, servers, and printers that your employees need.
"That's not true," according to Mazzanti. The article spells out some simple reasons why investing in technology can actually save money over the long term.
1. Understand the total cost of ownership (TCO)
Many SMB owners suffer from sticker shock when contemplating the upfront costs of buying new equipment. Unfortunately, they don't see how much higher the overall price tag is for holding onto old, outdated machines when you factor in maintenance, resale value, and energy consumption.
Further, buying cheaper equipment isn't necessarily better for the wallet. While consumer PCs and printers may take a smaller initial bite out of the budget, they don't offer the same robustness or security standards that make more expensive business equipment worth every extra penny.
2. Meet in digital space
The Business Travel Association estimates that the global business community spends nearly $1 trillion on travel annually — that's "trillion" with a "t". Chances are a company is adding at least a small percentage in travel costs, even though today's technology makes travel almost unnecessary. Rather than spend valuable money on flights, hotels, and per diems, a company can easily host meetings in digital space using free or affordable technology.
One popular option is HP Virtual Rooms, which allows up to 10 people to meet in digital space — perfect for meetings, customer briefings, and offsite team collaboration. Plus, users can take advantage of a free 60-day trial and try it out for themselves.
3. New vs. nearly new
While investing in new technology can mean a big difference in maintenance and energy costs, it doesn't mean a company has to pay the inflated price of driving it straight off the lot. The constant overturn of new technology forces many companies to sell off their slightly used equipment at steep discounts. That means there are great deals to be found in refurbished equipment — much of which comes with warranties or return policies.
Or take advantage of HP's Business Refresh, which offers discounts of up to 25% off the price of high-quality, refurbished business PCs and notebooks.
A full version of the article can be found here.
Other similar articles that others have found helpful

About eMazzanti Technologies
eMazzanti Technologies' team of trained, certified experts provide 24x7 outsourced IT support to help ensure business productivity, address challenges of growth, cloud computing, mobility, critical business continuity and disaster recovery demands. The consultancy has special expertise in manufacturing, distribution, retail and PCI compliance, financial, architectural, engineering, construction, government, educational, legal services, accounting, marketing communications, and healthcare market segments, while maintaining high customer satisfaction levels. Flexible support plans range from fixed-fee, around-the-clock network management where eMazzanti functions as an extension of a businesses' IT staff to a custom-solution provided on an as-needed basis. eMazzanti serves the Hoboken, NJ and NYC area markets as well as regional, national and international business support requirements. The IT firm is Microsoft's 2012 Partner of the Year and on-going Gold Partner, Microsoft Northeast Region Partner of the Year, a four-time recipient of WatchGuard's Partner of the Year and has achieved the Inc. 5000 list for the fourth year in a row. Download the free article: How to Select an IT Provider here. More than 400 companies trust their IT support needs to eMazzanti Technologies. For more information contact: Carl Mazzanti 201-360-4400 or emazzanti.net. Twitter: @emazzanti , Facebook: Facebook.com/emazzantitechnologies.