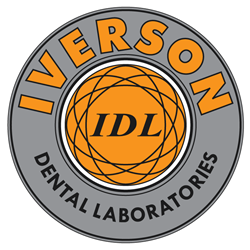 Iverson Dental Labs Introduces State Of The Art 3D Printers for Better Performance
(PRWEB) January 17, 2015
Iverson Labs, a leading state of the art dental laboratory has announced the launch of 3D printers to perform complex processes as well create better overall restorations. This announcement makes it one of the first in the industry to introduce 3D printing facilities.
Iverson Dental Laboratories, the state of the art dental laboratory, specializing in Implants and All Ceramic Restorations has announced the introduction of 3D printers to enhance and improve the overall performance of all its fabrication processes and procedures. Dental Labs are considered places that need to evolve business practices with the aid of the latest technology in order to remain relevant and offer the best experience to Dental Professionals. This is a strategic step towards changing the level of fabrication of a variety of products, making them more accurate and reliable.
The ceramic department at the Lab offers the latest in ceramic technology along with the highest quality model free bridges and model free crowns to its patients. The Dental lab uses the best quality Porcelain Fused to Ziconia restorations utilizing the most advanced systems such as Cerec, 3Shape, Procera, and Straumann Cares, Itero, 3M true def, and with the introduction of the 3D printers, the Lab can create better models and the most lifelike restorations.
"We believe in utilizing the latest technologies to ensure that our level of services improves with technology, making us a leader amongst Dental Labs. We aspire to be identified as the one of the few to offer the best Dental Lab Products, thus improving the patient experience across all procedures," commented Corey Iverson from the company.
Another advantage of using this new technology is the overall improvement in efficiency reducing the cost to the dentist. Reducing the chair time proves to be beneficial to the dentist and their patients who may think those dental procedures like model free bridges and other dental restorations are hugely expensive. The lab provides consistent service in terms of accuracy with clinical quality of the highest measure due to this new introduction.
"We consider this new introduction to be a strategic investment towards increasing our customer base and the latest step in being a leading full service dental lab for all key procedures in the Dental industry" added Cody Iverson, President of Iverson Dental Labs.
About Iverson Dental labs
Iverson Dental Laboratories specializes in Implants and all Ceramic Restorations. The Lab offers highest quality restorations and treatment planning on Implants. We are one of the only laboratories in the industry to guarantee all restorations completed using all authentic implant manufacturer's hardware and Custom CAD/CAM Abutments.
Please visit http://www.iversondental-labs.com/ for more details.
Media Contact Details-
Company- Iverson Dental laboratories
Email: info(at)iversondental-labs(dot)com
Toll-free: (800) 334-2057
Phone: (951) 276-2432
Fax: (951) 710-6359
Address - 14437 Meridian Parkway Riverside, CA 92518
Social Presence:-
Twitter- twitter.com/iversonlabs
Facebook- facebook.com/iverson.labs