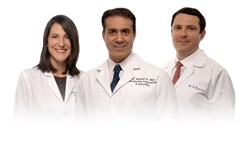 Houston, TX (PRWEB) February 17, 2014
For the majority of women, the desire to bear a child brings out some of the strongest human emotions. Many infertile women suffer silently with the emotional torment of being unable to have a child. In many cases, it is not a doctor or medication that will put an end to this suffering, but rather an egg donor.
The Advanced Fertility Center of Texas is currently seeking egg donors to help women in need. Women who donate their eggs will receive financial compensation in return.
Even though egg donors are well compensated for their service, it is not the financial incentive that motivates most of them to share their eggs. It takes a very special and unselfish person to commit to making this gift to someone else.
Couples dealing with infertility become some of the best parents because the pregnancy has not come to them very easily. Therefore, donors can not only save a woman and her relationship, but also help bring a new loved and happy human being into the world. There are few things better that someone can do for someone else than donating eggs.
At the Advanced Fertility Center of Texas, they assist couples every day who can only be helped by an egg donor. Help these couples out by calling AFCT's donor coordinator at 713-467-4488, ext. 58.
About the center:
Advanced Fertility Center of Texas has several fertility treatment centers located throughout the Houston metropolitan area. They offer the most comprehensive, cutting-edge fertility services available. They assist couples and individuals in experiencing the joy of parenthood, by providing the entire range of fertility services on-site, including artificial insemination, injectable gonadotropins and in vitro fertilization treatment. They have a successful minimal stimulation IVF for poor ovarian reserve patients, egg freezing, egg donor program, fertility preservation and surrogacy. For more information, please visit their website at http://www.infertilityanswers.com.