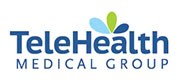 IV Infusion Therapy with Myers Cocktail may be very helpful for autoimmune disorders like Lupus, Rheumatoid Arthritis, Fibromyalgia, Lyme Disease and more.
Orange, CA (PRWEB) November 25, 2013
IV infusion therapy with Myers Cocktail is now being offered by leading West Coast regenerative medicine clinic, TeleHealth. The treatment is very effective for numerous medical conditions including Fibroymalgia, Lupus, Lyme Disease, Rheumatoid Arthitis, Epstein Barr, Hepatitis and more. Call (888) 828-4575 for more information and scheduling.
TeleHealth's Board Certified doctors have over two decades combined experience in regenerative medicine options such as IV infusion therapy. The treatment is low risk, outpatient and takes approximately two hours. Published studies have shown the infusion therapy to offer exceptional benefits to most patients that may last for months at a time.
The IV infusion Myers Cocktail therapy introduces a considerable amount of essential vitamins, minerals and elements into the patient's system. It is not known exactly how the treatment works, The fact that it works so well for such a broad amount of conditions suggests it provides an intense immune system boost as one of its primary functions.
Along with the IV infusion therapy, TeleHealth offers stem cell therapy for arthritis, diabetic neuropathy, fractures, tendon and ligament injury, hair restoration and prp therapy. The clinic also offers PRP facelifts. These treatments involve bone marrow stem cell injections or fat derived stem cell therapy.
Outpatient treatment with IV infusion therapy is available at two TeleHealth locations. For more information and scheduling call (888) 828-4575.