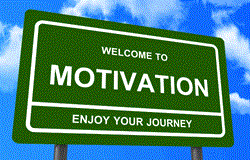 Connecting People - Making Lives Better.
Bend, OR (PRWEB) November 20, 2013
IWantMotivation.com, an online social community, allows individuals to find a specific support group filled with other people experiencing similar challenges. This community has access to targeted forums, webinars, coaches/counselors, and accountability partners for that group's stated topic. Specific examples of support categories may include chronic pain, marathon preparation, losing a spouse to death or divorce, smoking cessation, raising a disabled child, starting a new business, staying on a diet, etc. Members are free to create new support topics and lead additional discussions.
"There is great power in a community of like-minded people. We provide the place for support, members provide the voice," says founder Lee Ladyga.
Every feature of IWantMotivation.com is geared toward cultivating authentic relationships and camaraderie among people with similar experiences and goals, offering a conversational match for support. The site offers two types of relationships: it provides a welcoming place for individuals to connect with others who can share similar stories of struggles, successes and insights; it also provides an option to connect with a professional coach and counselor who can serve the members' personal needs.
In addition to rich, personal and professional connections, members will also have access to webinars, motivational videos, forums, and blogs to glean deeper understanding of their personal struggle and see how others have navigated similar challenges. The site also offers validated and pre-screened motivational products where members can purchase and continue their growth offline.
By providing personal connections, professional coaches and educational products, IWantMotivation.com offers many paths of inspiration and support for any member on any topic.
About IWantMotivation.com
IWantMotivation.com is a platform for people to connect and share knowledge with others who are experiencing similar challenges. The site also provides additional programs, tools and coaches to use as resources. Learn more at http://www.iwantmotivation.com.