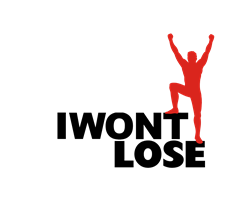 iWontLose seeking sponsors to continue to serving At-Risk Communities through physical activity initiatives.
Toronto, ON (PRWEB) May 30, 2014
Summer is coming, and community-based fitness organization iWontLose.com is seeking partnerships to continue to develop meaningful online motivational videos for its audience of 200,000, and as well to ensure that this summer is a season of fitness for youth in at-risk communities.
The success of iWontLose.com has put the organization in a unique position to serve youth in at-risk communities, turning its GoodFit Battles into a promotional platform for Adam Ali, also referred to as the "motivational athlete" who can inspire younger members of the community. "My goal with iWontLose is to create online content that gets viewers to become relentless in achieving their life pursuits," Adam says when explaining his brand strategy. "Our sponsors can rest assured that their financial support helps to ensure a better, healthier life for those in at-risk communities."
iWontLose has had successful promotional efforts over the past year and is seeking partnerships to take the competitions and the brand to the next level. Adam is very proud of the strides that the brand has made in the past year: "Our promotional video, Dear Hard Work, has nearly 2 million views on YouTube and we are closing in on 200,000 followers on our social networks. There has never been a better time to form a partnership with iWontLose."
iWontLose is a fitness and motivational lifestyle brand that offers fitness competitions and motivational services including youth mentorship, one-on-one training and motivational presentations.
To sponsor iWontLose and/or the upcoming GoodFit Battles in the Toronto Area, please visit http://www.iwontlose.com or call 416-738-8393.