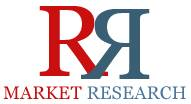 Global market for Industrial Wireless Sensor Networks is expected to reach $944.92 million by 2020, at a CAGR of 12.96% from 2014 to 2020.
(PRWEB) December 04, 2014
The global IWSN market size is estimated to grow from $401.23 million in 2013 to $944.92 million by 2020 at a CAGR of 12.96% from 2014 to 2020. The wireless temperature sensors are expected to grow at a CAGR of 13.42%. This growth is heralded by the oil and gas, automotive, and food and beverages industries. The report analyzes the entire market on the basis of all the major geographic segments, such as North America, Europe, Africa, the Middle-East, and Asia. North America is currently the largest IWSN systems market, but the Asian region is expected to exhibit a high growth in the next seven years. Complete report available at http://www.rnrmarketresearch.com/industrial-wireless-sensor-networks-iwsn-market-global-forecast-analysis-2012-2017-by-technology-components-applications-geography-market-report.html .
The Industrial Wireless Sensor Network (IWSN) is the network of distributed autonomous sensors, which are used to monitor physical or environmental conditions. IWSNs are deployed in harsh environment areas, where wired networks cannot be deployed easily. This report classifies the IWSN market into four different segments, such as market by sensors, technologies, applications and geographies. The report entails the analyses and forecasts related to the IWSN market.
The report scope includes the IWSN market by sensor, technology, application, and geography. Based on the sensors used, the IWSN market has been classified into temperature, pressure, flow, level, chemical and gas, motion and position, humidity, and image sensors. The application segment includes chemical, mining, food and beverage, medical and healthcare, power and energy, oil and gas, and automotive, among others.
Companies profiled in this report are Atmel Corporation, Ambient Micro, Endress+Hauser Ag, Emerson Electric Co., General Electric Company, Freescale Semiconductor Inc., STMicroelectronics, Honeywell International Inc., Siemens AG., and Yokogawa Electric Corporation. Order a copy of this research at http://www.rnrmarketresearch.com/contacts/purchase?rname=57649 .
Table of Content for "IWSN Market by Sensor (Temperature, Pressure, Level, Flow, Humidity, & Others), Technology (Bluetooth, Wi-Fi, Wireless hart, & Isa.100.11a), Application (Oil & Gas, Energy & Power, Automotive, & Food & Beverage) & Geography – Global Trend & Forecast to 2013 – 2020" research report includes:
1 Introduction
1.1 Objectives of the Study
1.2 IWSN Market Definition
1.3 IWSN Market Scope
1.4 Currency
1.5 Limitation
1.6 Stakeholders
2 Research Methodology
2.1 Factor Analysis
2.2 IWSN Market Size Estimation
2.3 IWSN Market Crackdown And Data Trangulation
2.4 IWSN Market Share Estimation
2.5 Assumptions
3 Executive Summary
4 Premium Insights
4.1 Attractive Opportunites In Iwsn Market
4.2 IWSN Market – Top Application Segments
4.3 IWSN Market In Geographic Region
4.4 U.S. And Apac Dominates IWSN Market Across The Regions
4.5 Global IWSN Market Size In Geographic Regions (2013, 2014 And 2015)
4.6IWSN Market: Applications
5 Market Overview Key Findings
5.1 Introduction
5.2 IWSN Market Segmentation
5.3 IWSN Market Dynamics
6 Industry Trends
6.1 Introduction
6.2 Value Chain Analysis
6.3 Supply Chain Analysis
6.4 Industry Trends
6.5 Porter's Five Forces Model
7 IWSN Market By Sensor
7.1 Introduction
7.2 Temperature Sensor
7.3 Pressure Sensor
7.4 Level Sensor
7.5 Flow Sensor
7.6 Chemical & Gas Sensor
7.7 Humidity Sensor
7.8 Motion & Position Sensor
7.9 Image & Surveillance Sensor
7.10 Others
8 IWSN Market, By Technology
8.1 Introduction
8.2IWSN Technology Market
8.2.1 Bluetooth & Bluetooth Smart
8.2.2 Wi-Fi And Wlan
8.2.3 Zigbee
8.2.4 Zigbee Rf4ce
8.2.5 Zigbee Pro
8.2.6 Zigbee Ip
8.2.7 Enocean
8.2.8 Isa100.11a
8.2.9 Wireless hart
8.2.10 Others
9 IWSN Market, By Application
9.1 Introduction
9.2 Oil And Gas
9.3 Water And Wastewater
9.4 Food And Beverages
9.5 Power And Energy
9.6 Automotive
9.7 Metal & Mining
9.8 Pharmaceuticals
10 Geographic Analysis
10.1 Introduction
10.2 North America
10.3 Europe
10.4 Apac
10.5 Rest Of The World (Row)
10.6 Brazil
10.7 Argentina
10.8 Others
11 Competitive Landscape
11.1 Overview
11.2 Market Share Analysis, IWSN Market
11.3 Competitive Situation And Trends
11.4 Atmel Corporation
11.5 Ambient Micro
11.6 Endress+Hauser Ag
11.7 Emerson Electric Co.
11.8 General Electric Company
11.9 Freescale Semiconductor Inc.
11.10 STMicroelectronics
11.11 Honeywell International Inc.
11.12 Siemens AG.
11.13 Yokogawa Electric Corporation.
Priced at US$ 4650 for single user PDF, discount on this research report can be requested at http://www.rnrmarketresearch.com/contacts/discount?rname=57649 .
About Us:
RnR Market Research library offers syndicated reports by market research publishers from across the globe. We help you find the most relevant business intelligence from ready-to-buy syndicated market research studies. Not limited to industry reports covering telecommunication, healthcare, pharmaceutical, financial services, energy, technology, real estate, logistics, F&B , media and more, RnR Market Research also offers company data, country profiles, trends, information and analysis on the sector of your interest. (http://www.rnrmarketresearch.com/category ).