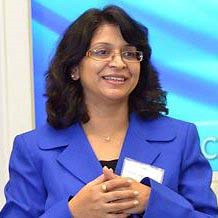 We are not experts in anti-money laundering and we are not heroes. Rather we empower the experts to become heroes at their own organizations.
CHICAGO (PRWEB) January 25, 2017
Iyka Enterprises, a leading business intelligence provider, just introduced a paradigm-shifting analytics platform for anti-money-laundering applications. While nearly all AML platforms are restricted to numeric and relational data, Iyka dS also uses precision context to interpret all information for a much higher percentage of money laundering detection. Another significant advantage is an exponentially faster time-to-actionable insights.
For example, a major international bank recently incurred $14B in penalties and fines directly related to money laundering that was missed by their Advanced Analytics AML team. The fault was traced to their data analytics process which took four years to implement and was only able to process numeric and relational data. By contrast, Iyka dS could have processed data that was much more valuable and completed the analysis in a fraction of the time.
Iyka President and CEO Poonam Gupta-Krishnan said, "The bottom line is that our clients are already saving hundreds of millions of dollars and this bank could have saved itself $14B in penalties and fines with Iyka dS."
AML is becoming more of an issue now because criminals and international players are increasingly looking to global trade avenues to launder money. There are a number of reasons for this, the primary being that global trade is less scrutinized than finance.
And tracing global trade is more ephemeral—meaning effective analytics must to be able to process descriptive data in context. "The value of this capability can't be overestimated," Gupta-Krishnan added.
Global trade-based money laundering includes cartel funds, terrorist financing, and efforts to circumvent international sanctions—three very complex areas. Additionally it involves finance, shipping, and insurance operations across international legal and customs systems based on multiple languages.
According to a CIO article: How Big Data Analytics Can Help Track Money Laundering,
common trade-based money laundering (TBML) techniques include the following:

Under-Invoicing. The exporter invoices trade goods at a price below the fair market price.
Over-Invoicing. The exporter invoices trade goods at a price above the fair market value, allowing the importer to transfer value to the exporter.
Multiple Invoicing. A money launderer or terrorist financier issues multiple invoices for the same international trade transaction, justifying multiple payments for the same shipment.
Over and Under-Shipment. In some cases, the parties simply overstate or understate the quantities of goods shipped relative to the payments sent or received.
False Description of Trade Goods. Money launderers misrepresent the quality or type of trade goods.
Informal Money Transfer Systems (IMTS). An example is Colombia's Black Market Peso Exchange (BMPE), which was established by Colombian businesses trying to get around Colombia's restrictive currency exchange policies.
These sophisticated efforts to fly under the radar require sophisticated business analytics to counteract them. This means extracting and analyzing structured and especially unstructured data from in-house and external sources—a very tall order for most analytics platforms, but not for Iyka dS.
Iyka dS processes and accurately flags information from text analytics, policies, translators, industry-specific jargon, ontologies, spreadsheets, Web resources, unit price and weight analysis, international trade/country profile analysis, relational analysis of trade partners and depots, etc.
"The international bank situation was completely avoidable," Gupta-Krishnan said. "If it was up to us it would never happen again. But we are not experts in anti-money laundering and we are not heroes. Rather we empower the experts to become heroes at their own organizations."
Headquartered in Greater Chicago, multiple award-winning Iyka is the leading expert on analytic optimization and the comprehensive utilization of all data. Its primary product is Iyka dataSpryng, the only Big Data analytics platform able to read unstructured data and provide an instantaneous unified view. It is as straightforward to deploy as Microsoft Outlook and user friendly--clients get the answers they need without technical translation or dependencies. Value add solutions include Iyka Team Consulting Services, which is staffed with highly experienced, experts that are closely monitored and held accountable to Iyka's own exacting performance standards. Master Contracts include: University of Illinois Systems, Cook County, State of Illinois, CDW, Federal Aviation Administration (eFAST), 8(a) STARS, and GSA 70 (pending). For more information on Iyka dataSpryng and Iyka visit http://www.iyka.com or call 630-372-3900.