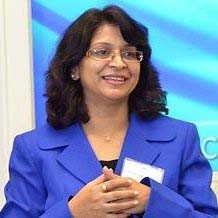 Iyka dS does not require IT expertise on the part of the client and, depending on client efficiencies, can produce results as quickly as 2 weeks.
Chicago (PRWEB) December 06, 2016
Iyka dataSpryng (Iyka dS) is the only comprehensive data analytics platform capable of analyzing descriptive data and delivering actionable results in 2 weeks. This means by the end of the 2016 organizations can have the answers they need to strategize and justify corporate direction for the coming year without any data preparation or migration.
Iyka President and CEO Poonam Gupta-Krishnan said, "Many entities have been amassing data for the entire year or longer and are suddenly finding themselves at year-end without the answers the data was supposed to provide. There are many understandable reasons for this, not the least of which is the plain fact that most data analytics platforms require in-house IT expertise to implement and take months to deliver results. Iyka dS, on the other hand, does not require IT expertise on the part of the client and, depending on client efficiencies, can produce results as quickly as 2 weeks."
Even more important than the quick results, is the ability of Iyka dS to analyze unstructured/descriptive data—in the form of notes, memos, text documents, PDFs, graphics, profiles, etc. This is in addition to the structured (spreadsheet) data that other platforms are confined to.
When the analytics process is complete, clients receive a comprehensive report with supporting documentation detailing usable results for supporting and developing business strategy—budgeting, planning etc.
Another benefit of Iyka dS is its ability to preserve data. Native data is never manipulated or replicated and is returned to the client in its original form after the analytics process. In all, Iyka dS:

Is able to process an unlimited amount of data including:
Structured Data: anything that resides in a database or spreadsheet.
Unstructured Data: sensor data, IoT data, webpages, PowerPoint presentations, blog entries, text documents, etc.
Semi-Structured Data (data has elements of both): emails, HER, EMR, CRM, ERP, unstructured data with metadata/tags, etc.
Is as easy to implement and deploy as Microsoft Outlook.
Is 100% accurate.
Simultaneously analyzes all data in its original form to create a unified view.
Is non-disruptive; it utilizes existing infrastructure and capabilities to provide direct access to all sources.
Is the healthiest alternative to data integration, normalization, data cleansing, data preparation, and analytic processing.
Is always backed by 24 x 7 x 365 support.
"Most of our clients come to us with a large amount of data that is in disarray," Gupta-Krishnan said. "So the lack of organized data is never a barrier to implementing Iyka dS. We are very good at helping clients quickly clean up and consolidate their data sources in preparation for analytics."
Headquartered in Greater Chicago, multiple award-winning Iyka is the leading expert on analytic optimization and the comprehensive utilization of all data. Its primary product is Iyka dataSpryng, the only Big Data analytics platform able to read unstructured data and provide an instantaneous unified view. It is as straightforward to deploy as Microsoft Outlook and user friendly--clients get the answers they need without technical translation or dependencies. Value add solutions include Iyka Team Consulting Services, which is staffed with highly experienced, experts that are closely monitored and held accountable to Iyka's own exacting performance standards. Master Contracts include: University of Illinois Systems, Cook County, State of Illinois, CDW, Federal Aviation Administration (eFAST), 8(a) STARS, and GSA 70 (pending). For more information on Iyka dataSpryng and Iyka visit http://www.iyka.com or call 630-372-3900.