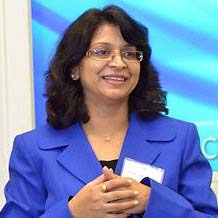 We've all heard the saying, garbage in, garbage out, but organizations can start with very clean data and still end up with results that are not valuable.
CHICAGO (PRWEB) December 21, 2016
Iyka dataSpryng (Iyka dS) is proving to be an instrumental tool for saving and recovering significant amounts of money for global financial institutions. As a leading expert in data analytics for finance, Iyka CEO Poonam Gupta-Krishnan explained there are four myths:
1. Analyzing Data in Context is not Important.
In a recent Wired blog post, More Data, More Problems: Is Big Data Always Right? Ari Zoldan said, "Organizing Big Data for analysis is no easy task. The context of your data is key. Big data sets come pre-packaged by the collectors, who choose what to include and what to leave out. This can lead to losing context, and data contamination. Having a lot of data is good, but what we need are the means to analyze and interpret it for use."
The ability of Iyka dS to analyze data in context solves this primary shortcoming of data analytics. Gupta-Krishnan said, "We've all heard the saying, garbage in, garbage out, but organizations can start with very clean data and still end up with results that are not valuable. The missing piece is the ability to analyze data in context—which is what our platform does—it delivers answers that are 100% relevant to the use case."
2. Data Analytics Requires Significant Advanced Preparation
According to a recent Forbes article, a survey of data scientists revealed that they spend about 80% of their time cleaning and organizing data. This is apparently true for data scientists, but it is not true for organizations using high level analytics platforms like Iyka dS—which, in fact, requires no integration and modeling of the data prior to analysis. These exponential gains in efficiency lead to much faster results and the capacity to act while the data is still relevant.
3. Data Analytics is an All or Nothing Proposition.
Most organizations think of launching a data analytics project as a plunge—but the smart play is often to dip a toe (or a leg) in the water first. Experts say start small, think big. Gupta-Krishnan advises starting with a simple use case. A good introductory use case will have some of the following characteristics:
1. The data will be a limited subset of a larger dataset.
2. The organization's end users will be familiar with the data.
3. The organization can clearly define the answers they are seeking.
4. The answers—regardless of what they are--will deliver immediate actionable value.
4. Data Analytics is a Function of IT.
Most IT employees—even those that are highly experienced—are not qualified or comfortable working on a data analytics project. However, upper management often assumes that since the term includes both data and analytics it must fall under the authority and responsibility of the IT department. What ends up happening is that IT employees are pressured into doing the best they can to complete a project they were never qualified for in the first place; the results are disappointing; and upper management concludes that data analytics is a waste of time.
Gupta-Krishnan explained,"In truth data analytics is neither the responsibility, nor the function of an organization's IT department. Iyka dS does not require IT expertise, so it lifts the burden from IT personnel who are almost assuredly not equipped to handle sophisticated data analytics."
Iyka dS can arrange and analyze customer data to allow more personalized solutions. For risk management, Iyka dS delivers 100% accurate risk estimation quicker and at a lower cost than other analytics platforms. All of this means increased business performance, leaner management and a stronger bottom line.
There are many analytics platforms currently in use by the financial sector. The snag is their inability to analyze and contextualize unstructured/descriptive data—in the form of notes, memos, emails, reports, PDFs, graphics, profiles, etc. What sets Iyka dS apart is its ability to analyze this data in addition to the structured (spreadsheet) data that other platforms are limited to.
Another benefit of Iyka dS is its ability to reduce compliance risk by preserving data in its original form. Native data is never manipulated or replicated and it does not violate individual privacy laws. This leads to actionable results in weeks rather than months or years.
Headquartered in Greater Chicago, multiple award-winning Iyka is the leading expert on analytic optimization and the comprehensive utilization of all data. Its primary product is Iyka dataSpryng, the only Big Data analytics platform able to read unstructured data and provide an instantaneous unified view. It is as straightforward to deploy as Microsoft Outlook and user friendly--clients get the answers they need without technical translation or dependencies. Value add solutions include Iyka Team Consulting Services, which is staffed with highly experienced, experts that are closely monitored and held accountable to Iyka's own exacting performance standards. Master Contracts include: University of Illinois Systems, Cook County, State of Illinois, CDW, Federal Aviation Administration (eFAST), 8(a) STARS, and GSA 70 (pending). For more information on Iyka dataSpryng and Iyka visit http://www.iyka.com or call 630-372-3900.