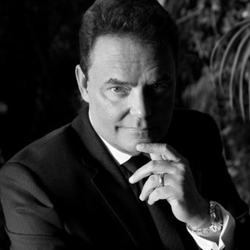 At each event I encourage attendees to dispel the myths circulating about the current economic condition
(PRWEB) February 22, 2017
Fans will have three new opportunities to connect with trusted advisor, author, and public speaker, J. Randall Gladden and upcoming events. Here's your chance to connect with Randy and learn how to fulfill God's purpose by living to your fullest potential.
Randy will be speaking at Parkland Chapel in Farmington, MO this weekend, February 25, 2017. He will be meeting with the church leaders on Saturday morning, and you are in the area Randy is speaking at both the 9:00 am and 10:30 am CT services. There will be time to connect with him both Saturday and Sunday after the services.
Randy will then travel to Branson, MO on Sunday night, February 26 for a meeting with a group of ministry leaders on Monday morning. Your other opportunity to catch Randy live will be as the main speaker at The Church of God in Christ Conference in Fairbanks, AK on Friday night March 24, 2017 and again Saturday morning March 25.
"The most rewarding part of my work is when I get a chance to travel to different cities across the country and around the world to share how embracing positive attributes of the economy can help manifest God's plan for their future," said J. Randall Gladden.
"At each event I encourage attendees to dispel the myths circulating about the current economic condition," continued Gladden. "I want to equip them with skills and strategies to experience financial success so that they have the greatest opportunity for personal and financial growth."
In addition to those dates listed above, Randy will be traveling quite a bit in the coming months. To connect with Randy or have him speak at your church or organization please visit http://www.lordgladden.com.
ABOUT J. RANDALL GLADDEN
J. Randall Gladden (Randy) engages, enlightens and challenges audiences across the world to live to their fullest potential by reminding them God created them for a purpose. Randy's decades of experience as a wealth adviser have led him to an asset strategy blending moral values with economic realities; he calls this Legacy Wealth. He lives daily to fulfill his God-given mandate to "encourage, equip and empower those in the Church to transform their world."
Randy also serves as a university guest lecturer, syndicated media commentator and strategic advisor to businesses and ministries internationally. Additionally, he owns several businesses; one recently was named the small business of the year in the State of Washington. Randy has been married to his wife Elsie for 13 years and together they have two sons, Jack and Alex. When Randy is not traveling to work with clients abroad, the family resides in Southern California.