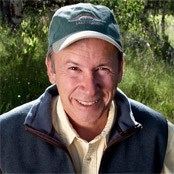 Chicago, IL (PRWEB) August 10, 2013
Why should you love your job? There just happen to be about fifty darn good reasons why but for right now here are the top three real reasons why employees across the country should love their job right now. Jim Case Carlton's Training announces these top five reasons in effort to bring about more employee awareness in job accountability.
The employment rate is the lowest in U.S. History. This is a pretty obvious reason why employees should be very grateful. Yes, the boss is a jerk and the pay isn't nearly as high as it should be. But there are guru's out there like Dewitt Jones that explain that those that are employed need to focus on what is right at work so that they can enjoy it more. He even came out with a training video for it called Celebrate What's Right with the World.
Divorce rates increase drastically in economic droughts. It's sad but true. When the going gets tough the tough get divorced. Historically the divorce rates are highest when times are toughest and dollars are tight. So try to follow that motto and Celebrate What's Right with the World.
You'll die of boredom. What is there to do all day if people aren't working? People who aren't employed have fewer social engagements because they meet a large part of their friends at work because that's where they spend most of their time. And people with no jobs can't afford to go out with friends anyway. Besides no one like a mooch.
Dewitt Jones may have been onto something. When people Celebrate What's Right they find new meaning in their work and appreciate what they have more than what they don't He also stresses in another training video to do your job For The Love of It. That program is used all over the world to motivate people to enjoy their jobs. And who knows it might help them keep them.
Jim Case Carlton's Training recommends Dewitt Jones and training videos that help employees stay motivated at work. The programs mentioned here can be previewed online for free. To view a Dewitt Jones video or learn more about this company check out their site at Jim Case Carlton's Training.