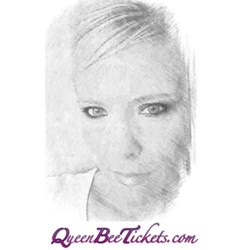 Jack Johnson concert tickets are on the wish list of many fans right now, and QueenBeeTickets.com has lowered ticket prices for every stop on the upcoming 'From Here to Now to You' concert tour for 2014.
Germantown, Wisconsin (PRWEB) January 30, 2014
Jack Johnson concert tickets are on sale at QueenBeeTickets.com for the singer's upcoming North American tour dates. The singer will begin his U.S. and Canadian shows on May 18 and will wrap them up on September 1.
Canadian fans have two shows to look forward to this year. The first takes place in Toronto on May 28, and the second show is scheduled for August 21 in Burnaby, British Columbia. The performer of folk rock music will also visit a number of U.S. cities such as Saratoga Springs, Chicago, Indianapolis, Columbia, Philadelphia, Quincy, Berkeley, and Santa Barbara.
The talented performer is also an expert surfer, much like his famous dad. He was born in Oahu, Hawaii, and learned to surf at five. He also learned to play the guitar at eight and began to write songs at twelve.
The singer's first of six albums came out in 2001, and his latest was just released in September of last year. Many enthusiastic music devotees are ready to obtain Jack Johnson concert tickets for an upcoming show, and they will have a number of chances to catch a live performance in the star's headlining tour.
QueenBeeTickets.com has a wide selection of tickets for exciting shows coming up this year, and Jack Johnson concert tickets are among them. All tickets also carry a satisfaction guarantee.
Live Customer Support
Order By Phone Toll Free
7:00am-1:00am EST
(855) 859-4033
support(at)queenbeetickets(dot)com