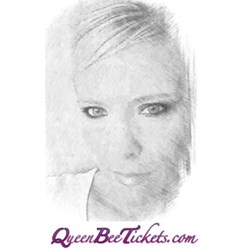 Jack Johnson presale tickets start hitting select markets tomorrow, and QueenBeeTickets.com is offering up a massive selection of tickets at discounted prices.
Germantown, Wisconsin (PRWEB) January 28, 2014
Jack Johnson presale tickets are now available at QueenBeeTickets.com for the singer's stops on his From Here to Now to You World Tour. He is going to entertain his fans situated throughout the United States and Canada from May to September. The tour will start in March at the Festival Cumbre Tajin in Veracruz, Mexico, before it takes an early two-month hiatus and heads north of the border.
The American portion of the tour starts at the Hangout Music Festival in Gulf Shores, Ala. This three-day event is scheduled from May 16-18. He will then remain in that part of the country with a concert at the St. Augustine Amphitheatre in Florida on May 20. Jack Johnson presale tickets are expected to sell out for this show.
The tour then heads to the Northeast until the middle of June. The West Coast will then get a chance to use their Jack Johnson presale tickets when the tour starts up again in August as the remaining shows will take place in or west of the Rocky Mountains.
This talented singer is known for songs such as "Upside Down," "If I Had Eyes" and "You and Your Heart." Each of his last three studio albums has topped the Billboard 200. The most recent one, "From Here to Now to You," was released in September.
QueenBeeTickets.com is a family-owned and operated ticket reseller located in Wisconsin that prides itself on its reliability and 100% satisfaction guarantee.
Live Customer Support
Order By Phone Toll Free
7:00am-1:00am EST
(855) 859-4033
support(at)queenbeetickets(dot)com