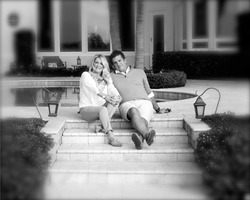 My concern with taking on other geography has always been that I can't spread myself too thin, because my business is based on service. My clients know that they can always count on me for anything
Manalapan, Florida (PRWEB) March 19, 2015
Late last year, Fite Shavell successfully opened an office in Delray Beach, breaking the notion that they represented only properties in Palm Beach, Manalapan, Jupiter and Hypoluxo Island. Jack Elkins, the number one real estate agent for Fite Shavell, followed their lead.
Jack Elkins had a spectacular 2014; he sold the single highest dollar volume in Manalapan and Hypoluxo Island of any other real estate agent. His concierge-style real estate pared with superb marketing made him the clear choice for waterfront real estate transactions, creating demand for his services further south.
"In November of last year we teamed up with a marketing agency, which gave us an advantage over other agents," says Jack Elkins. "Our marketing stood out among the rest which captured the attention of nearby markets, ultimately increasing our reach and creating a higher level of visibility in both Gulfstream and Delray Beach."
While the Jack Elkins team did not intentionally set out to promote themselves in Gulfstream or Delray Beach, it was the natural progression that followed their total rebrand. Extending their team, by hiring a marketing agency, gave them leverage that they didn't previously have and allowed them to cater to the needs of sellers in other areas. Not only is the Jack Elkins team traveling south, but they have also extended their geographic area north, to Jupiter.
"My concern with taking on other geography has always been that I can't spread myself too thin, because my business is based on service. My clients know that they can always count on me for anything," says Elkins. "Luckily we found a great team that helps us market the properties and allow me the freedom to give each client individual attention. It's the best of both worlds for our clients."
The decision to expand their waterfront area was not one that the Jack Elkins team took lightly. They gave it plenty of thought prior to advertising themselves as covering the area from Jupiter to Delray Beach, as they will not allow their level of service to suffer. While they have expanded their reach, they aren't changing the fact that they cater exclusively to luxury waterfront homes with a sales price of over $1 million.